At the end of a long day, all anyone wants to do is relax. Everyone has their way of doing this. But one of the best ways is by using your very own swim spa.
But you might have a lot of questions about getting one. Swim spa common questions that you should ask: How often do you need to drain and clean it? Can you use a swim spa in winter?
Every swim spa will come with a swim spa buyer's guide, but that doesn't mean you won't still have questions.
Read on to learn everything you need to know about using your swim spa in winter.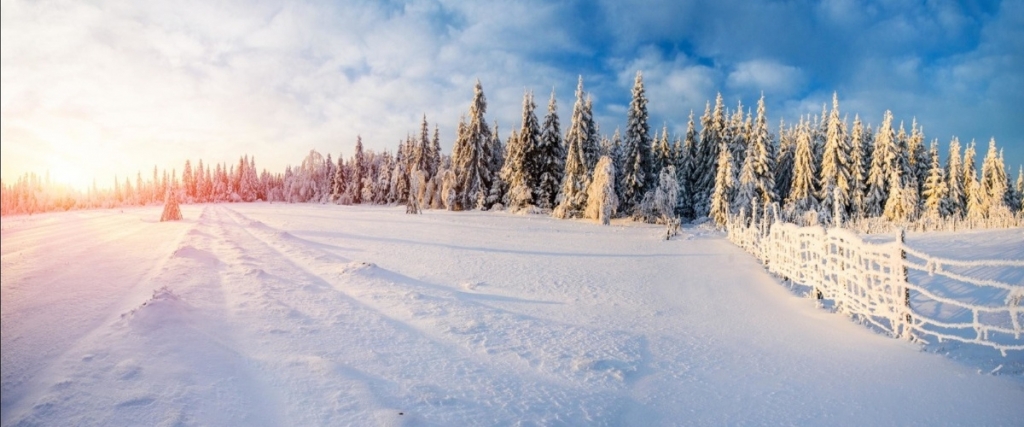 Can You Use a Swim Spa in Winter?
The short answer to this question is yes. You can use a swim spa in the winter months. It can be an excellent way to stay warm during the winter months.
The nice thing about a swim spa is that it allows you to control the water temperature no matter what time of year it is, unlike a swimming pool. The warm water of a swim spa is good for the muscles and provides numerous health benefits all year round.
The jets can act as a type of full-body massage. This helps relax the muscles and can even relieve some pain in those that suffer from arthritis.
In general, it's just an excellent way to relax. Whether you just got done with a challenging workout or just had a hard day at work, there's no better place to sit back and unwind.
Some hot tubs swim spas are also suitable for getting a little exercise in. There are many stretches and water aerobic exercises that you do in your very own swim spa.
You should be sure to take some steps if you want to use it during the winter months, though. Remember that it gets below freezing here in Denver. This means that some considerations need to be made to use it during winter.
What temperature should you keep the water at during the winter? Is it safe to drain the water during this time? How comfortable is it to use during the winter months?
These are all critical questions to ask yourself before winter sets in every year.
Taking Care of Your Spa in Winter
You may be able to control the temperature of the water when it's inside the tub, but once it goes down the drain, you'll lose control over it. It is essential during times of freezing temperatures.
Water expands when it freezes; so this is why many pipes and gutters burst during the winter months.
This means that when you get your high-performance swim spa, you'll have a choice to make before winter comes. Will you drain the tub, or will you leave it filled for winter? Will you want to use it during winter or not?
If you choose to drain it, then you should be sure to do so early. If water is still in the pipes during a deep freeze, then this can cause the pipes to burst.
Cover it during these months to prevent debris and damage until the weather warms up again. Then you can go back to enjoying your swim spa whenever you'd like again.
If you want to keep using it during winter, then that's fine. You need to take good care of it.
First of all, don't drain it again until the warmer months. You'll want to keep the tub filled until then. Keep the temperature warm enough to keep it from freezing during this time.
When you're not using it, keep it under a hot tub cover. This will keep the surface from freezing over and damaging the spa.
Throughout the colder months, keep up with your chemicals. You can purchase both chemicals and tests to do this. This will keep your tub clean and sanitary for use whenever you want in the winter.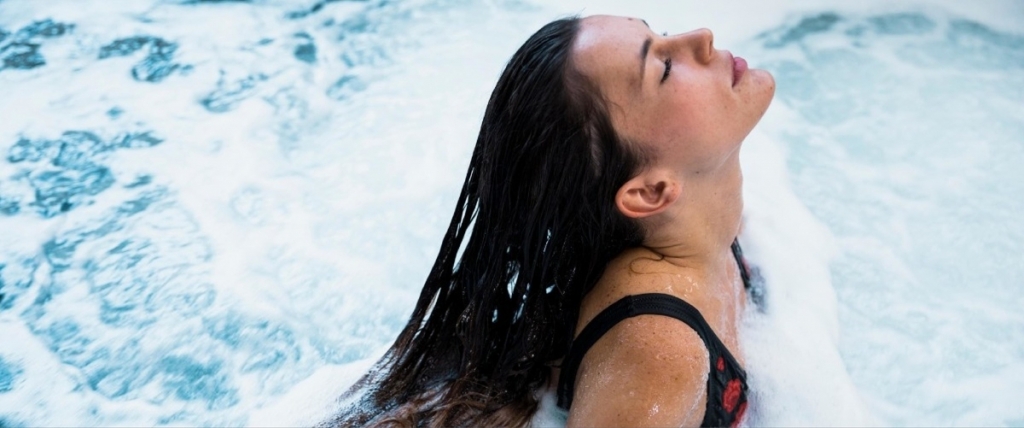 Swim Spa Comfort
The last thing you'll want to consider when using your spa is your comfort. This goes beyond being worried about using the spa when it's cold out.
The warm water is good for the muscles any time of year. This will be a big reason why someone will want to use their swim spa during the winter months. But how everyone has their preference on how hot the water should be.
Then you also have to consider the timing. If you want to use your swim spa during the winter months, then you'll have to take the time to heat the water in the tub. This can take as long as twelve to fourteen hours to fully complete.
That means that you'll have to plan ahead of time if you want to use it. Just make sure you give it enough time to warm up before you dive into freezing waters on accident.
In the warmer months, you won't need to worry about the temperature when you get out of the spa.
You will most likely want to get inside as soon as you get out of the swim spa. Being wet will make you feel colder faster. So getting inside and drying off quickly will make you feel more comfortable faster.
In short, using your dual swim spa system in the winter months is going to be all about what makes you comfortable. You're going to want to plan when using it during winter to make sure you'll be comfortable. This is the best way to make sure your experience is good every time you use it.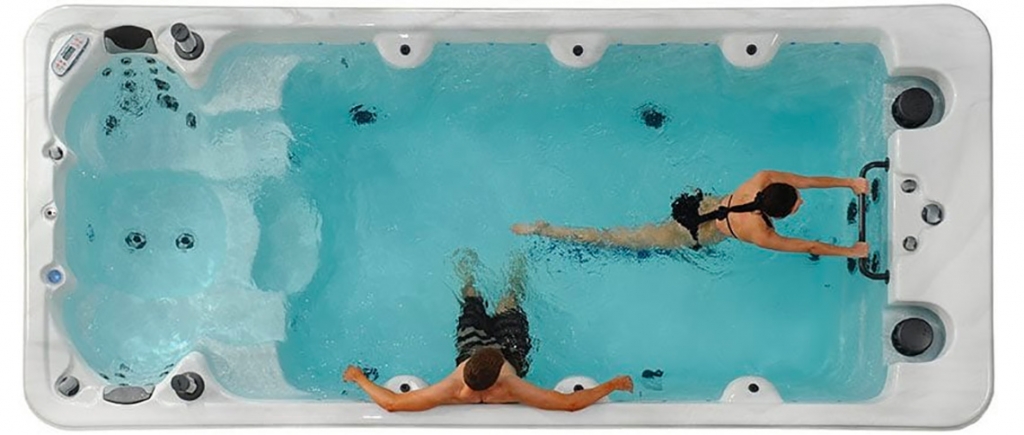 Get Your Very Own Denver Swim Spas Today
So can you use a swim spa in winter? The answer is yes! Now all you have to do is get one of your own.
It's the best way to end your day on a relaxing note.
And the best place to get energy-efficient swim spas is at Swim Spas Denver. We have the largest selection of hot tubs or swim spa options in the entire state of Colorado.
Contact us today to get an estimate for your heated swim spa.
​