BENEFITS – ENDLESS SWIMMING IN A SWIM SPA POOL
Swimming in heated water to gain health benefits has been practiced for centuries by humanity, and for good reason! Aquatic exercise done in a swim spa offers a wide range of healthy, safe, and fun fitness activities. However, swim spas aren't just for professional swimmers, like Michael Phelps.
Athletes and enthusiasts ranging from rowers to runners to weightlifters to yogi practitioners can gain remarkable improvements by using hydrotherapy. Swim spas have been shown to improve blood circulation, increase flexibility, develop strength, and gain cardiovascular endurance. With your own home swim spa, you will enjoy the convenience of having a full-body workout within arm's reach. Not only will you get in shape, but you will also be happy while you do!


COMPACT – A LAP POOL THE SIZE OF A HOT TUB
Designed to fit in a small space, you'll experience maximum utilization of your home with your aquatic gym. Get the benefits of exciting and relaxing fitness activities is at your fingertips for years to come.
Empower your body, home, and life with your own swim spa. Since you won't have all the distractions of the gym, you'll get "in the zone" faster. Gain the feeling of endless pool time by giving yourself the gift of a premier swim spa.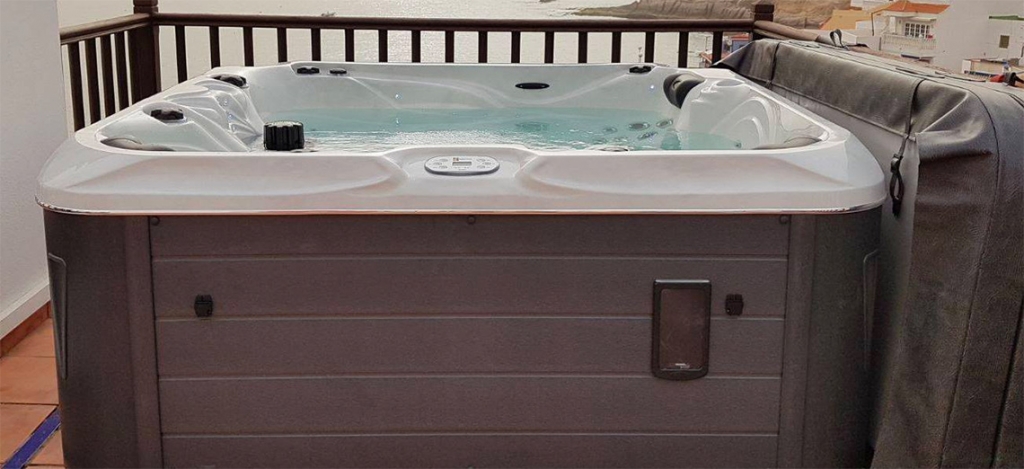 ​
FLEXIBILITY – JOINTS, MUSCLES, RANGE OF MOTION
Exercising while fully immersed in warm, flowing water significantly reduces the impact on your joints. With your whole body buoyant in the water, you can increase your range of motion and become more flexible. Pulsing jets are designed to encourage muscle knots to melt leading to increased blood flow.
CARDIOVASCULAR – CIRCULATION, HEART​
To become your best self, we all know that heart health is central to overall well-being. To support your personal goals of being healthy, our swim spas offer a range of challenging exercise options. Your heart will love you for spending time in your swim spa.
LOW IMPACT – EASY ON THE BODY YET HIGHLY AEROBIC
Exercising in the water means you will experience virtually no impact on your joints and bones. This ensures that you'll have the freedom to stretch beyond your limits to reach new heights of mental focus, muscle development, and an easy state of mind.
​