The concept of swim spas is gaining popularity in Denver, Colorado. However, most people are still not aware of what exactly they are and how they work. When you purchase a swim spa, you need to consider a number of factors such as:
Installation Area (outdoors or indoors)
Labor Charges
Purchase Price
Maintenance Costs
Swim spas in Denver can set you back between $6,000 and $20,000. You will incur higher costs upfront if you choose a quality model, but you'll also get the benefits of lower maintenance costs and quality craftsmanship.
If this sounds like a lot, remember that the installation costs of a swimming pool hover around $30,000 without any prep work. If you compare this cost with that of installing a swim spa, you'll find a swimming pool to be a much more expensive option. A swimming pool can only be used in the warmer months, while a swim spa can be used all year round.
What are Swim Spas?
A swim spa is like a spa pool, except that it is bigger and deeper. They're normally about 6m. long and 1.4m deep, but they vary in size. Swim spas use propellers or water jets to create a current that mimics the workings of a swimming pool. You can experience swimming without having to install a giant swimming pool.​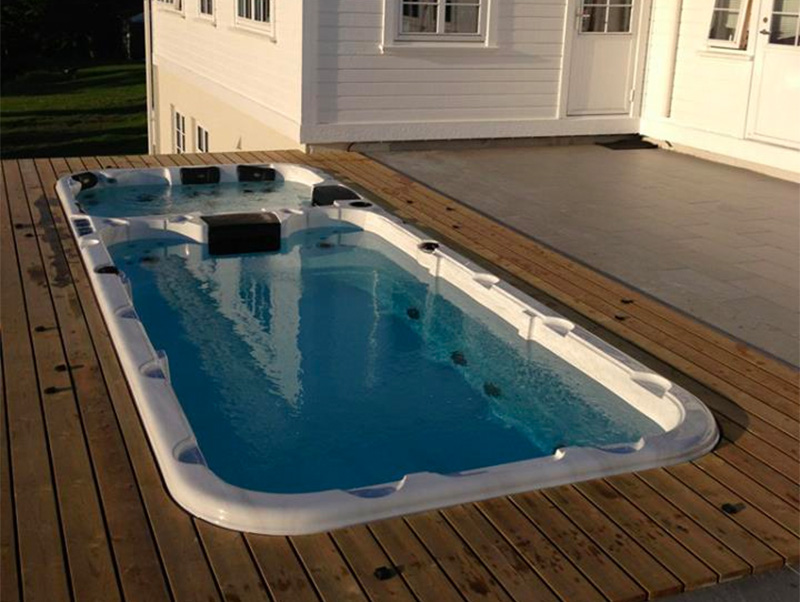 Price Component #1: Purchase Price of a Swim Spa Denver, CO
A swim spa can range anywhere from $6,000 for a small, entry-level pool all the way up to $30,000. At Swim Spas Denver, the most economical swim spa costs $4,650 with special financing plans. You can find the Genesis Swim Spa here.
Swim spas are not cheap, but they cost roughly half the price of a swimming pool the same size.
Price Component #2: Swim Spa Delivery Costs
The purchase cost is just the beginning. You also have to pay for the delivery. Here in Denver, the average delivery cost of a swim spa is around $150. Expect to pay as much as $500 or even more if your location is not within close proximity of the dealer. Do note though, that this cost does NOT include installation, which is separately charged.
Price Component #3: Installation Costs of a Swim Spa
The installation costs of a swim spa will vary based on several factors, such as
Location on the Property (Indoor or Outdoor)
House Size
Site Preparation for the Swim Spa
Electrical Wiring
The Size of the Swim Spa
The costs vary based on where you want your spa to be installed. For example, if you get it installed on a concrete foundation, it will be much more economical than sinking it into the ground in your backyard.
The electrical wiring is also a complex task because of the nature of the job involving water. Swim spa professionals exercise extreme caution when installing a 220 V. power supply, which is required to operate it.
Using your swim spa during the winter months, the swim spa will have an electrical source of heating without requiring an additional gas line. This will save you on your energy bills during the freezing cold Denver winters.
The estimated cost of installation is between $2000 and $4500 in Denver, CO.​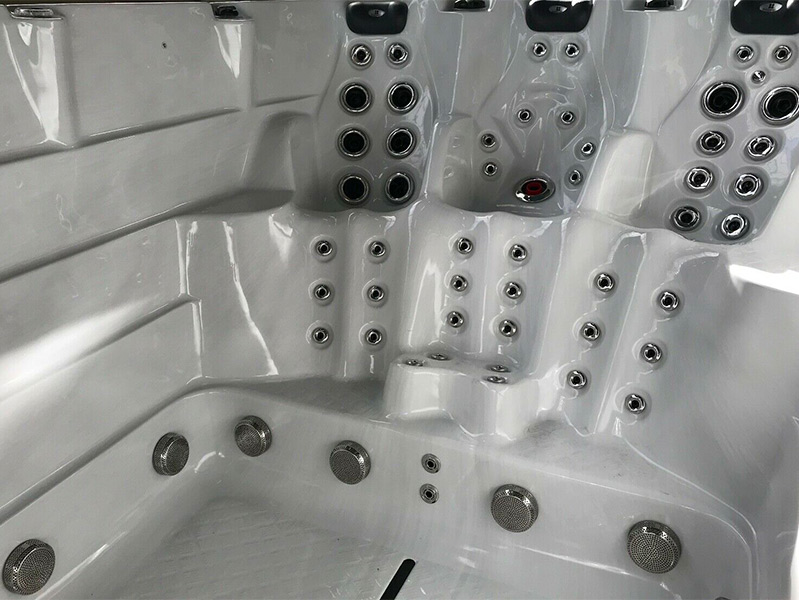 Price Component #4: Ownership and Maintenance
Once your Denver swim spa has been installed, you will need to consider the operating costs, which are less than for operating a swimming pool. It is important to invest more upfront in an energy-saving swim spa rather than buying a cheaper option and paying higher bills down the road.
How well a swim spa filters water has a direct impact on your health. In fact, the filtering ability has everything to do with the swim spa functions. Here are some factors you need to take into account:
The faster your swim spa filters water, the shorter it runs and the lower the energy bills.
What's covered by the warranty?
Where was your swim spa made? If it is a North American product, it is generally considered more reliable than those from other locations.
How well is your Denver swim spa insulated?
Your swim spa will become unbearable if you don't sterilize it regularly to kill the germs. Because the spa is smaller in size than the swimming pool, you need to sterilize with a chemical such as bromine which is the standard for swim spas. We hope this has given you a better idea of all the costs involved in purchasing, transporting, installing, and maintaining a swim spa. As a quick guide, swim spas are more expensive than spa pools but less expensive than swimming pools.

The cost of a swim spa is definitely worth the price. Considering all the health benefits and multiple uses of a swim spa. Our Denver's Best Swim Spa Exercise Guide will help you create an exercise route that can help you stay motivated!
​