Are you thinking of purchasing a swim spa for your home? Acquiring a swim spa can be expensive — that's why it's crucial that you do it right. In this article, we'll talk about the swim spa buying mistakes to avoid. It would help if you carefully read each one to ensure that you don't commit them.
Mistakes to avoid: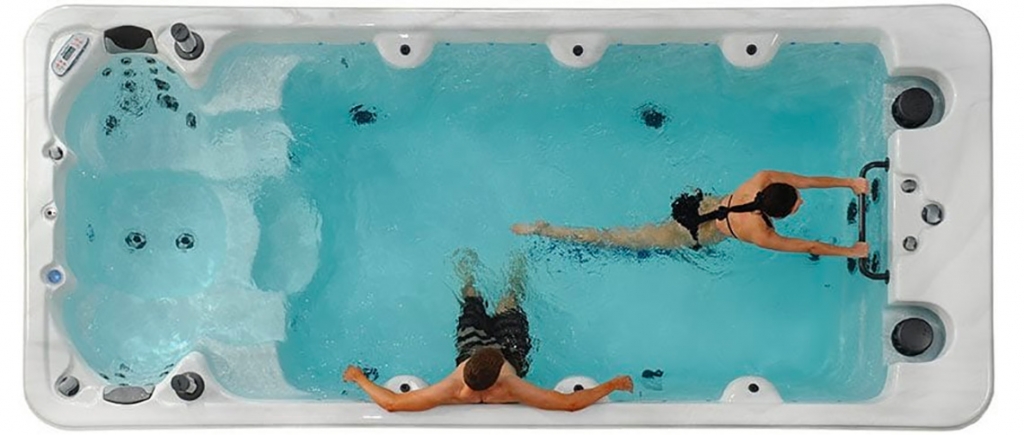 Not Considering the Other Costs in Purchasing the Swim Spa
One of the most common mistakes that homeowners make when purchasing a swim spa is focusing too much on the purchase cost. True, the initial price is a significant factor, but it shouldn't be the only thing you need to consider when buying a swim spa.
Keep in mind the other costs that you may incur down the road. These include the cost of heating the water and running the pumps, potential repairs, and the maintenance to keep your swim spa running efficiently.
To avoid this mistake, we suggest you speak with a professional to help you make an informed decision. An expert can discuss everything you need to know about buying a swim spa, including how energy-efficient it is, how the quality parts matter, and why you need to buy a well-built swim spa.
We recommend that you don't always go with the lowest price because there might be a catch to it. A swim spa that costs you about $5500 may end up costing you a fortune in repairs, parts, and maintenance costs. Speak with an expert to ensure that you're buying the swim spa that's right for you.
Installation Costs
Buying a swim spa is one thing; having it professionally installed is another. When making a budget for the swim spa, you also need to consider how much it would cost to install it on your property. Ensure that you consider the electrical hook-up costs, delivery and craning fees, and the concrete pad cost.
Having it professionally installed may cost you about a couple of thousand dollars, so make sure you set aside some money for it. Also, you need to only hire professional installers for the swim spa. Avoid DIY like the plague, or you might encounter problems down the road, especially when your swim spa is not properly installed. Additionally, avoid hiring inexperienced installers to help you install the swim spa. Only hire the right professionals to ensure correct installation.
Maintenance Cost
Apart from the installation cost, it would be best if you also considered how much it would cost you to maintain your swim spa properly. One thing you need to pay attention to is the filtration system. When you go with a swim spa equipped with a well-designed filtration system, there is no need to spend a lot of time maintaining your swim spa. On the other hand, poorly designed systems will need more attention if you want them to run efficiently.
If you want to maximize the benefit of buying a dual swim spa, consider getting the Hydropool swim spas, as they are equipped with a self-cleaning filtrations system. This can greatly reduce the amount of time it takes to clean the system completely. Maintenance for a Hydropool swim spa only takes about 45 minutes and even less, whereas a standard swim spa can take up to 24 hours for cleaning. If you want to save time and money, then speak with a professional, so you are informed of the other benefits of installing a Hydropool swim spa, and if you want other options that will be more cost-effective for you.
​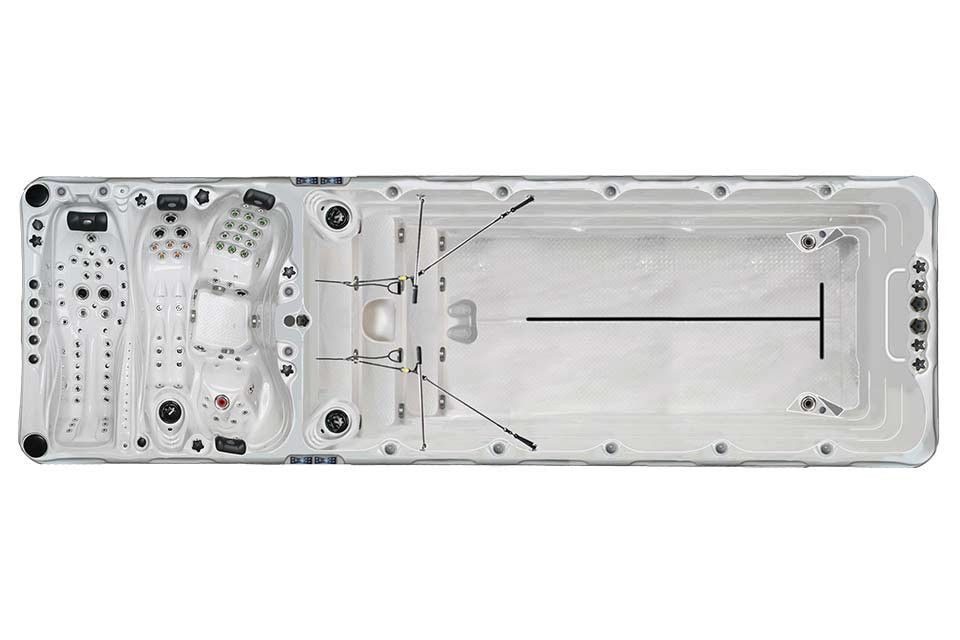 Not Choosing the Right Denver Swim Spa
If you want to have the best buying experience and avoid other issues down the road, we recommend that you choose the best dealer. It would help if you considered the dealer's expertise and what their reputation is. How long have they been selling swim spas, and what type of services do they sell? Do they have a professional staff committed to helping you at every stage of the buying process? As much as possible, choose a reputable dealer that can offer you a lot of benefits. Ensure that they have several years of experience, and they offer a lifetime leak-free guarantee so you can save money.
The Size of the Swim Spa
To help you determine the size of the swim spa, it would help to think about how you will use it and how many people will be using it. Do you live alone, or do you have children at home? How big is your space? Will guests be using your swim spa as well? If more people are likely to use your swim spa at one time, you might want to consider a larger size to avoid overcrowding. ​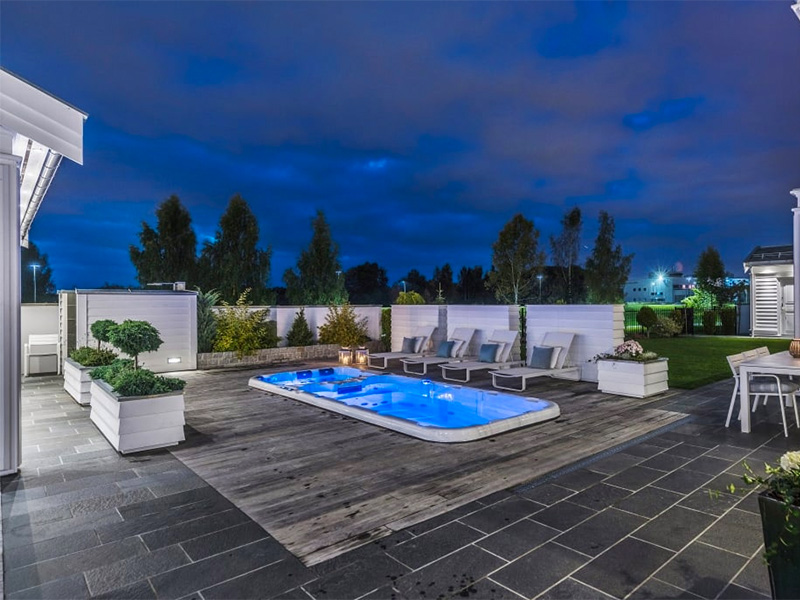 Location of the Swim Spa
Besides the size, you also need to consider where you intend to put the swim spa. Ensure that you still have enough space once it's fully installed. You may want to speak with a professional, especially when you're thinking about reselling your home. A well-placed swim spa may boost the resale value of your property.
If the Spa is Suitable for your Needs
Before buying a spa, you need to think about how you will be using it. Will you be using it for fitness purposes or simply for relaxation? If you only want to chill and relax, there is no need to buy a spa with a powerful swim current system. Knowing what your need helps you determine what features to look for in a swim spa.
Buying a swim spa is an investment for your home, and you need all the help you can get. This is where we come in. Our professional team is committed to helping you find the swim spa suitable for your needs. We have been helping out homeowners for over 20 years years and still counting. Don't hesitate to contact us, for we are always happy to assist you at your earliest convenience. Call us today!
​