ARE SWIM SPAS WORTH IT?
Swim spas offer exciting features to address aquatic fitness, therapeutic massage, and muscle recovery. With a variety of swim spa dimensions available, you can customize your swim spa pool to conveniently fit into your own space.
With your swim spa easily within reach every day, you will gain incredible health benefits, experience faster muscle recovery, and basking in the soothing, warm, swirling waters to melt your body and mind make swim spas worth it. Denver Swim Spas' dedicated experts will guide you to make a swim spa pool choice that's right for you. You may want to read Swim Spas Denver Buyers Guide.
HOW MUCH IS AN ENDLESS POOL SPA? – WHAT IS THE COST OF A SWIM SPA?
Swim spa prices in Denver start at about $299 a month and up, depending on your customization packages. Experience a seemingly endless pool swim right in your own backyard. Over a lifetime, the health benefits of owning a Swim Spa you will experience can potentially reduce high medical bills caused by common ailments and poor health.*
ARE SWIM SPAS HOT OR COLD?
When people shop for swim spa pools, it's common to wonder, "Are swim spas hot or cold?" Fortunately, the answer is "both" when you have a swim spa/hot tub combo. The cooler side of the tub is for workouts, like swimming or rowing. When you're ready to relax, you can quickly hop over to the integrated hot tub to soothe your tired muscles and recover faster from a workout.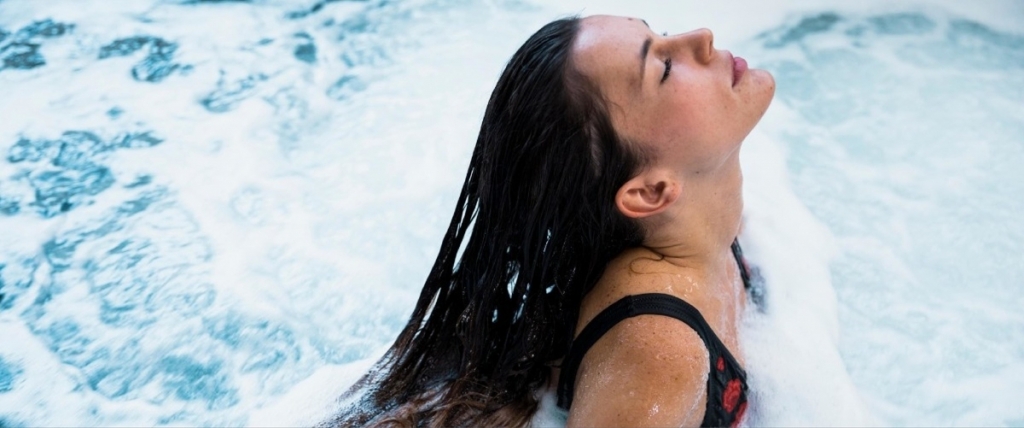 WHAT IS AN ENDLESS SWIM SPA?
A swim spa is an aquatic gym that creates a constant circulation of running water in a single direction. This current creates an endless current you can swim in. These currents are adjustable to suit the fitness level you desire. You'll get invigorated and experience new levels of health that come with endless swimming with a swim spa. The constant circular current created by the adjustable, turbulence-free water flow means you can have as long or short of a swim as you want. Unlike public pools, you'll have a clean, worry-free experience in an affordable swim spa.​
CAN YOU REALLY SWIM IN A SWIM SPA?
People often wonder, "can you really swim in a swim spa?" The answer is yes! It's basically a giant hot tub with an adjustable, turbulence-free current circulating the water. Since you're in a safe, contained environment, you won't need to worry about turns or other worries that usually come with swimming in a public pool. Several models also serve double-duty as a swim spa hot tub combo. Featured benefits include contoured seating, pulsating jets, and custom packages to suit your desired comfort and athletic level.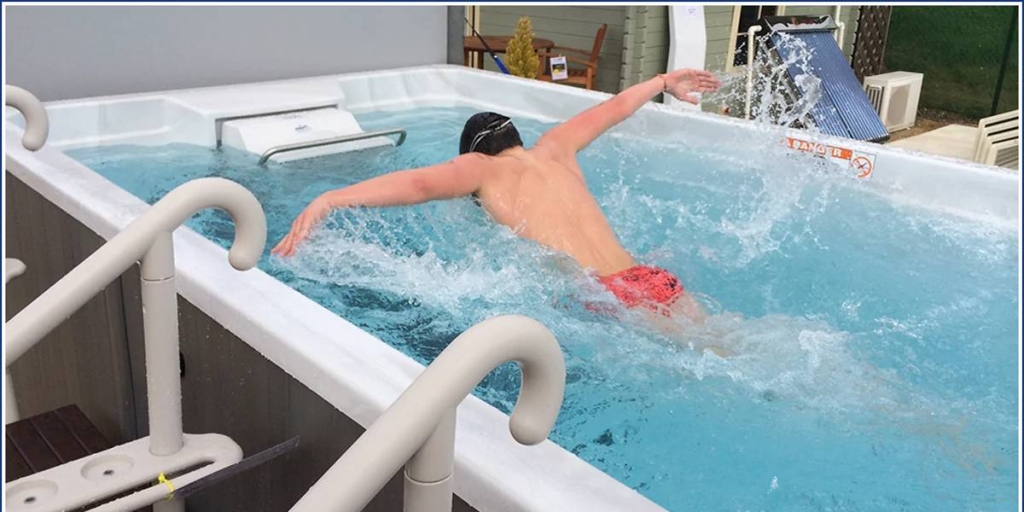 CAN I USE MY SWIM SPA YEAR-ROUND?
One of the major advantages of owning a swim spa, besides the obvious health benefits, is that you can use a swim spa all year long. Built with durable materials, advanced insulation, and equipped with an adjustable thermostat, swim spas can make the perfect addition to just about any home, no matter the climate.
CAN YOU EXERCISE IN A SWIM SPA?
The answer is Yes. Swim spas are a great way to mix up conventional gym-based workouts with the advantages of water. It is also known as Aqua Exercise, Hydrotherapy, or Aqua Aerobics. There are many positive health benefits of water exercises that can be achieved using your swim spa. You may be interested in reading our Denver's Best Swim Spa Exercise Guide to give you some examples of a great swim spa workout. ​