Ever since the introduction of swim spas, homeowners have been using them to improve their health and fitness. What is not commonly known about these luxury additions is that there are two types of swim spas, single-zone, and dual zone! Here at Swim Spas Denver, we'll explain what a dual-zone swim spa entails.
What is A Single Zone Swim Spa?
First thing's first, let's start with how a traditional or single-zone swim spa works. When you enter your home's hot tub area, you choose between the various jets on the far wall (or in multiple corners). This type of experience is different because it involves adjusting the whole depth level of water. Even though there are jets pointed straight into the water, they're all affected by the depth. This makes for a more challenging experience and limits multiple people from being able to enjoy it at once.​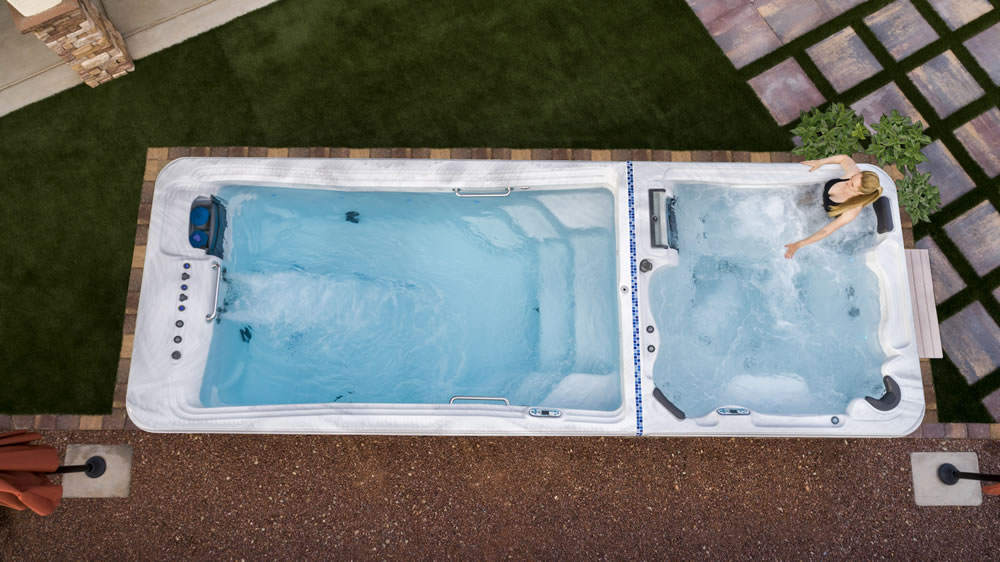 What is A Dual Zone Swim Spa?
The best way to understand a dual-zone swim spa is to take a look at its name! Swim Spas, for example, have two levels of water that can be adjusted independently from one another. As a result, you and your partner or friend can both enter the same hot tub with a swim spa area but enjoy different features entirely. For example: If one person wants a waterfall massage while relaxing in shallow water, they can do so without bothering anyone else!
With this new technology installed inside the dual swim spa, you can swim during the winter, and save time and money by avoiding installation costs for two types of hot tubs. Dual-zone swim spas are more efficient than traditional conversation spas, so choose one today!
Benefits of a Dual Zone Swim Spa
Here are just a few of the benefits you'll receive when you buy yourself one of these luxury additions:
Improved Circulation
Whether you are new to hot tubs or have been using them for years, you know that circulation is an important part of having fun! A dual zone swim spa allows both the upper and lower level(s) to be adjusted independently from one another. This provides users with improved circulation, which works out all major muscle groups. Because of this feature, your body will be able to relax faster than usual.
Better Health
Using a conversation-type swim spa can improve your health in many different ways. For example, it's common knowledge that exercise brings about many positive effects on your everyday life. Unfortunately, not everyone has time to get to the gym or local outdoor swimming pool daily. This is where a swim spa comes in, as it allows you to get healthy from the comfort of your own home! In addition, many people find that using dual-zone swim spas helps them sleep better at night just by being able to relax their muscles.
Enhanced Blood Flow
If you have ever had a massage before, you know how much blood flow can affect your mood and energy level. While some hot tubs are great at increasing blood flow, many of them lack features that allow users to adjust this factor independently from one another. A dual zone swim spa provides enhanced blood flow while relieving tension from sore muscles so anyone can enjoy it!
More Fun for Everyone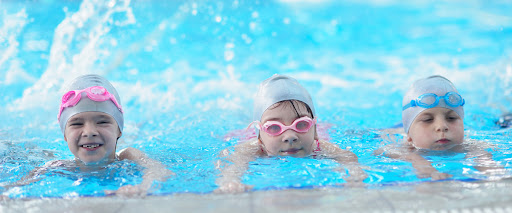 With a dual zone swim spa, you don't have to worry about your partner or any guests being able to enjoy it as much as you do. Unlike the lower level of some other hot tubs, this type of spas can be adjusted entirely independently from one another.
In addition to creating more fun for all dual swim spa users, this is also a great feature if anyone in your household has physical problems that might prevent them from using specific jets.
– Enjoy different swim jet system selections at the same time!
– Always be able to interact with your family and friends
– Save space, energy, and money by only having one hot tub instead of two.
-Sleek, modern design provides an excellent fit for any backyard.
-Dual-zone heaters provide an adjustable experience every time you step inside.
-Enjoy better circulation and sleep at night by using dual zone swim spas!
Caroline, a Denver-based blogger, states: "I've always been really into hot tubs, but I know that it's best to be careful with my skin. With the different water levels of this swim spa, I don't have to worry about sharing the same level as someone else!"
Get a Variety of Selection
Pure Hot Tubs
In this collection, find a variety of models with modern styling, luxury features, and impressive technologies. With exclusive upgrades including smart control panels for easy access to the functions you enjoy most, top video displays for your convenience, as well as underwater audio speakers that sync up with your playlist selection
Signature Hot Tubs
As the name suggests, these hot tubs offer a wide range of features to help keep everyone happy! Each model is designed with lavish loungers and seating options along with large windows so users can stay connected with their loved ones while enjoying a warm soak. In addition to being upgraded with acrylics instead of fiberglass materials, Signature spas include LED light packages that provide an extra dose of fun at night.
Exclusive Hot Tubs
To provide users with the most customizable experience possible, Exclusive hot tubs come equipped with an infinite number of options. Along with switching between colors for each panel in your Jacuzzi, these hot tub models are designed with upgraded multi jet body massage systems that allow you to choose from all kinds of features. For example, when selecting a soothing session, you can select unlimited air bubbles, gentle waves around the waterline, or even pure massage jets!
Modern Hot Tubs
With high-end technologies built into their stylish exteriors, Modern hot tubs allow anyone to enjoy themselves in whatever relaxation style they prefer. Options include advanced color touch control panels, premium LED light packages that change according to your mood and energy level and soothing massage settings that give you the ability to control how your experience will play out.
With all of these choices available, each Denver homeowner should be able to find dual-zone swim spa features that meet their needs. Whether you're interested in one of the best swim spas on the market or if you're trying to take space-saving measures by switching from two hot tubs to one, our collection has options for anyone looking for value, features, and technology.​
Get in touch with the leading luxury dealer in Denver today to learn more about our selection!
Call Today 303.806.9400
Contact us for a free estimate on the highest quality dual zone swim spa, and let one of our expert customer service associates guide you through the perfect design process so you can start relaxing in comfort within weeks! Whether it's a dip in our showroom pool or coffee during one of our grand openings that you're looking for, we invite everyone from Aurora to Boulder to come to see what the industry has been buzzing about. ​