Having an in-ground pool in the backyard – pool parties, sunny days, dad grilling, the kids doing cannonballs – has long been part of the American dream. Whether it was a small swimming pool or a larger-sized pool, pools were a sign of luxury. Unfortunately, after installation costs and years of expensive pool maintenance, the reality is often much less attractive.
However, that doesn't mean giving up on all of the benefits and enjoyment of swimming and relaxing at home! In this guide, we'll look at all the reasons why a swim spa is better than a swim pool.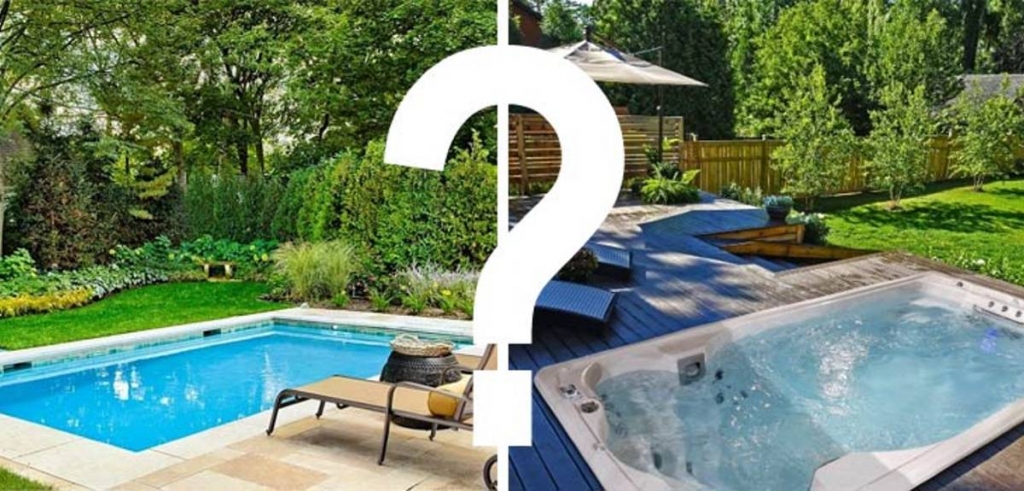 Why a Swim Spa is Better than a Swim Pool
When comparing swim spas and swim pools, there are at least six ways spas come out ahead. From year-round use to easier and cheaper installation, a swim spa gives you all the perks of a pool with none of the disadvantages. Let's dive in!
Use a Swim Spa All Year
The swimming season here is not long – four or five months at best. You could heat your pool and go swimming all year, but the cost is prohibitive. On top of that, how many sunny summer days are there in Denver? The Chamber of Commerce says 300. The reality is closer to 100, which means even fewer days to enjoy your swimming pool.
Pool swim spas are designed from the beginning for year-round enjoyment, no matter what the weather is. With their controllable temperature, Denver swim spas let you exercise and relax in any weather. So relaxing in the water on New Year's Day? Not a problem! That's 356 days of use – three times as many as you'd get with a pool.
Spas Take Less Space
You simply can't ignore how much outdoor space a traditional swimming pool takes in a backyard. Even a small pool chews up most of the average backyard. That's because pools need a six to ten-foot clearance all the way around.
Not so with a swim spa installation. Three feet of clearance is all you need. That means a spa can be installed inside, outside, undercover, or even on reinforced decks.
And smaller definitely doesn't mean less exercise or relaxation potential.
More Exercise and Health Benefits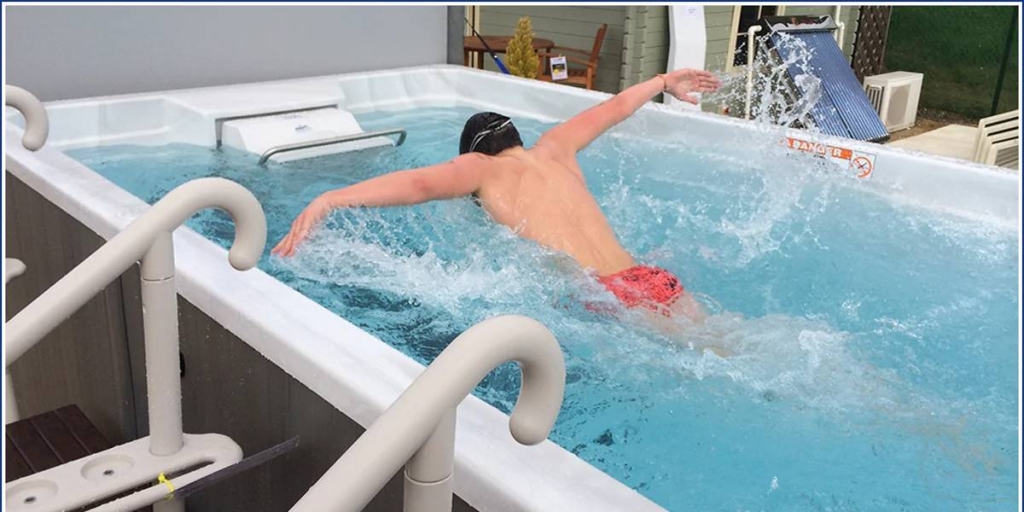 One of the main reasons people decide to install a traditional swimming pool is for exercise. And yes, you can get plenty of exercise in a pool – if you want to swim laps. That means you'll be making lots of turns to swim any distance – especially in a small pool. That gets tedious, and it works against getting a good workout.
So if swimming exercise is a top priority for you and your family, this is where swim spas win hands down. With built-in water flow, spas let you adjust the current to match your skill and fitness level. You can swim as long as you want against the current – no limits!
And best of all, you'll never have to make a turn. That makes optimizing your workout for the most benefit – with no hassle – much easier in a swim spa.
If swimming isn't for you, spas offer a lot of other exercise and health benefits. Low-impact exercises are easier for people with chronic joint pain. Just being in hot water helps improve circulation and helps your heart work more efficiently. If that's not enough, add in better sleep and stress relief.
Swim Spas Two for One Value
By combining the best features of hot tubs and swimming pools, swim spas maximize your home renovation budget. And unlike pools, spas hold their value over time. But beyond the financial benefits, spas are not only great for exercise and health, but they're also a year-round getaway for your family and friends.
Cool off on a sweltering hot summer day or warm up in the spa on snowy winter nights. It's always time for a pool party! Your spa will be a focal point – the centerpiece of your private paradise – all year long.
Much Faster and Less Expensive Installation
Having a pool installed takes, on average, between two and four weeks. And that's after you've completed all the planning, secured the necessary permits, and taken care of the liability insurance requirements.
Plus, in-ground pools often mean a total re-do of your backyard and landscaping. Getting the whole job looking neat and finished can drag on for months.
Installing a swim spa? Most installations are a one-day job starting with a level and firm foundation. You can enjoy your new spa the next day!
Cost-wise, there's no comparison. An entry-level traditional pool runs right around $30,000 – and that's without prep work or landscaping. Most pools end up costing considerably more. Compare that to spas for swimming, which in Denver run between $6,000 and $20,000, depending on size and options.
And with spas, you'll be enjoying the benefits 12 months a year instead of just the three, or at best, four months of swimming weather.​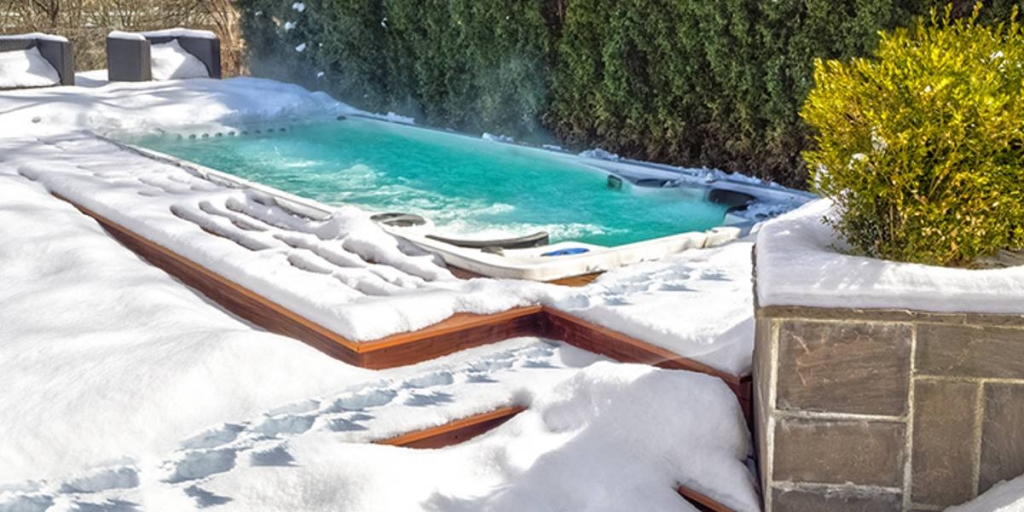 Reduced Operating and Maintenance Costs
Spas win out over pool care with reduced operating costs and easier maintenance. In addition, because all Denver spas have complete water filtration, including UV purification and ozone sanitizing, you'll always have crystal-clear water.
That means far less maintenance than with a regular pool or plunge pool. And with swimming pool service companies charging up to $300 a month, that means significant savings. In addition, with their built-in insulation, covers, and smaller area, swim spas are far less costly to heat than a regular pool. That adds up to even more savings.
Exercise, Relax and Entertain With Your Own Swim Spa
Now that you know all the reasons why a swim spa is better than a swim pool, it's time to take the next step. Whether it's for exercise, relaxation, or entertaining, nothing beats the value of a spa.
And one call to Swim Spas Denver is all it takes. Their experts will help you choose the perfect spa – after all, they have the largest selection of swim spas in Colorado. Before you know it, you'll be in the swim! ​