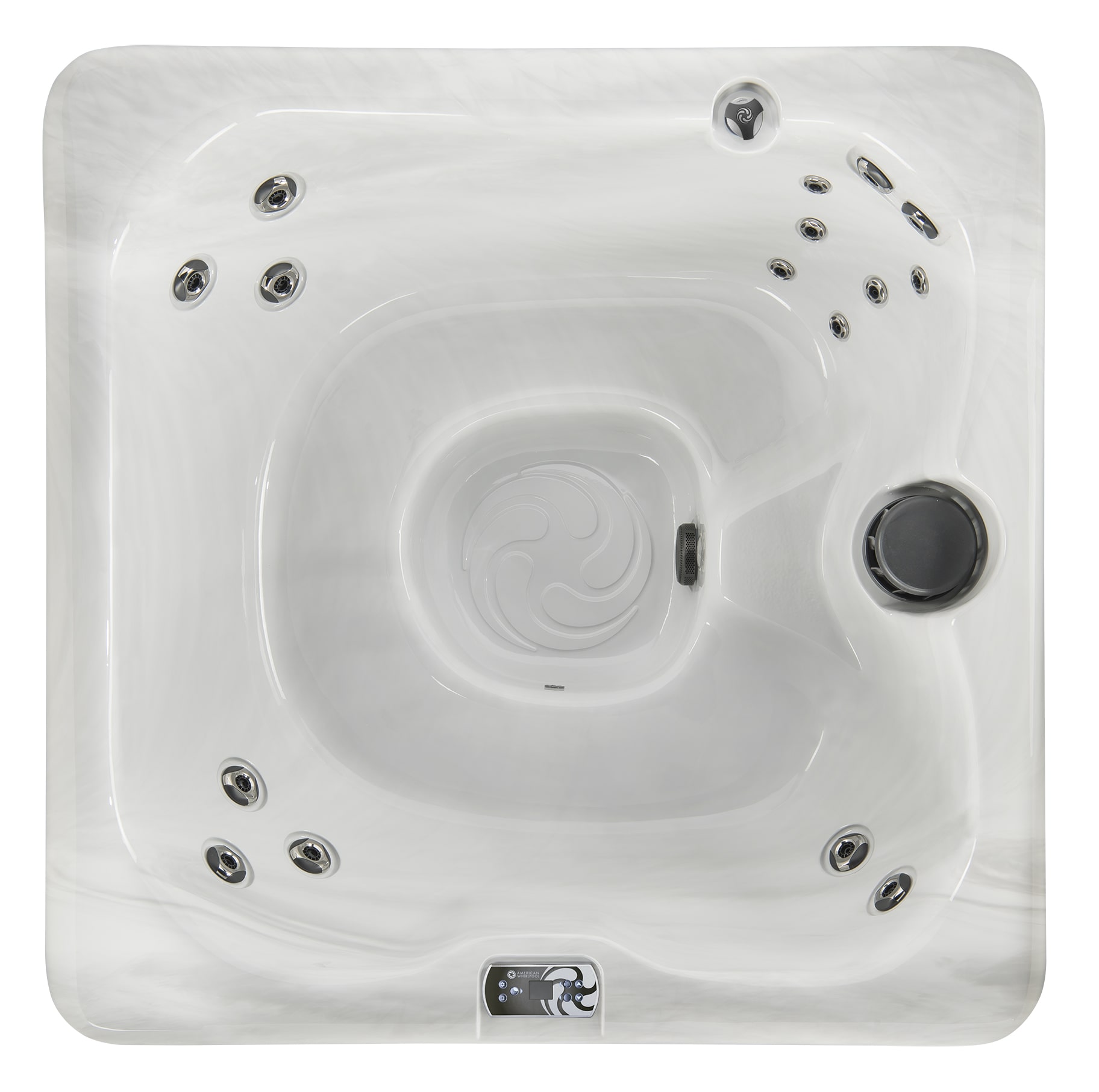 The American Whirlpool® 160 is a wonderful spa for anyone who likes to soak in the hot water with the benefit of simple jet placements. It has a corner massage seat with continuous bench seating that wraps around the spa.
Standard 160 Features Include:
16 TheraMAAX® Stainless Steel Jets
Dynamic LED Lighting
Attribute Set
Seating : Up to 4 People
Insulation System : Northern Exposure System
Lounger : No
Up to 4 People
16 Jets
229 Gallons
71" x 71" x 35"