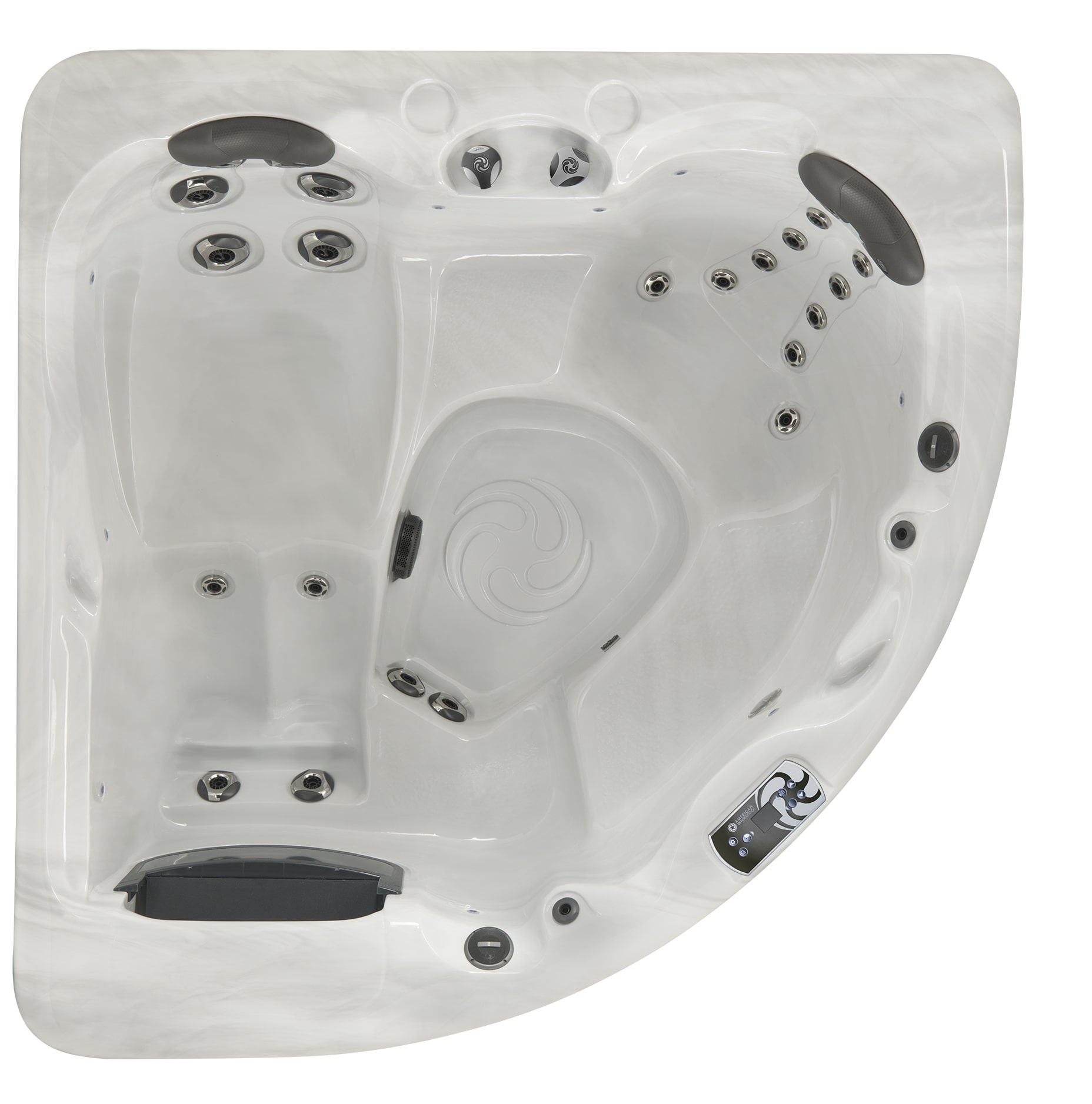 The 261 is the ideal spa for any corner spaces. This cozy spa has enough room for up to 3 people. Sit back and relax while the lounger seat provides a therapeutic calf and foot massage. The spa seat has refreshing back jets to loosen those tight muscles and the jets at the bottom of the spa can also provide a lower foot massage. Need to cool off? There are also 2 spaces available to do so. You might have to compromise on size but don't compromise on how invigorating you will feel with this spa.
Standard 261 Features Include:
22 TheraMAAX® Stainless Steel Jets
2 Aurora Cascade Water Features
Comfort Collar Neck Therapy
Molded Grab Bar
Dynamic LED Lighting
Attribute Set
Seating : Up to 3 People
Insulation System : Northern Exposure System
Lounger : Yes
Up to 3 People
22 Jets
198 Gallons
72" x 72" x 33"