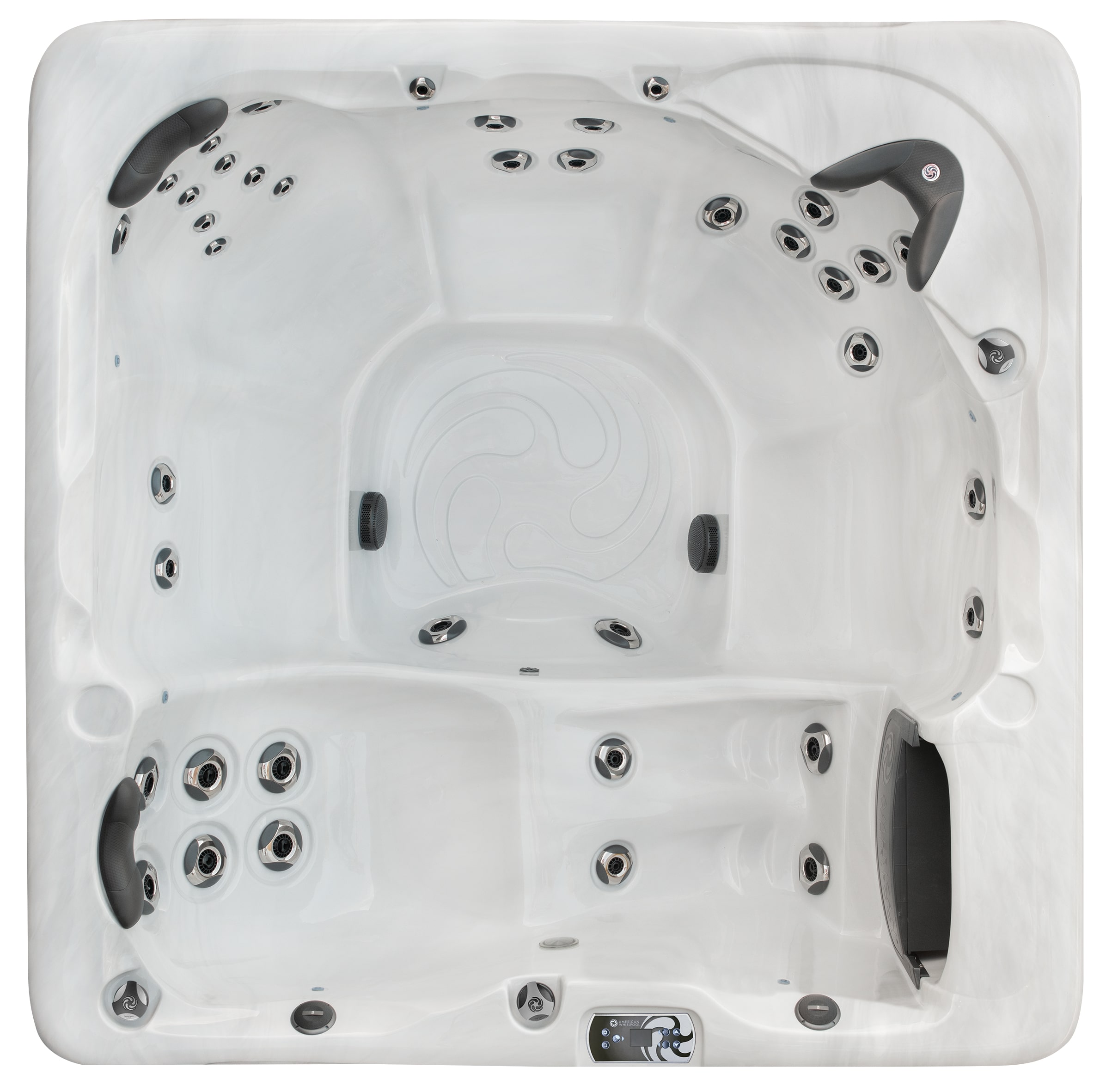 The American Whirlpool® 271 is the sexier, more powerful version of the 171. This popular 271 hot tub can seat up to 6 people. The Comfort Collar Neck Therapy is a favorite feature of this collection. While the jets are massaging your neck, the Comfort Collar Neck Therapy pillow also help support your neck. It also prevents the hair and jawline from getting splashed with water. Every seat has a different massage sequence and the lounger has massage jets that target the calves and feet. The 271 spa also has 2 Waterfall Features and Dynamic LED lighting.
Standard 271 Features Include:
44 TheraMAAX® Stainless Steel Jets
2 Aurora Cascade Water Features
Comfort Collar Neck Therapy
Dynamic LED Lighting
Attribute Set
Seating : Up to 6 People
Insulation System : Northern Exposure System
Lounger : Yes
Up to 6 People
44 Jets
374 Gallons
83" x 83" x 36"