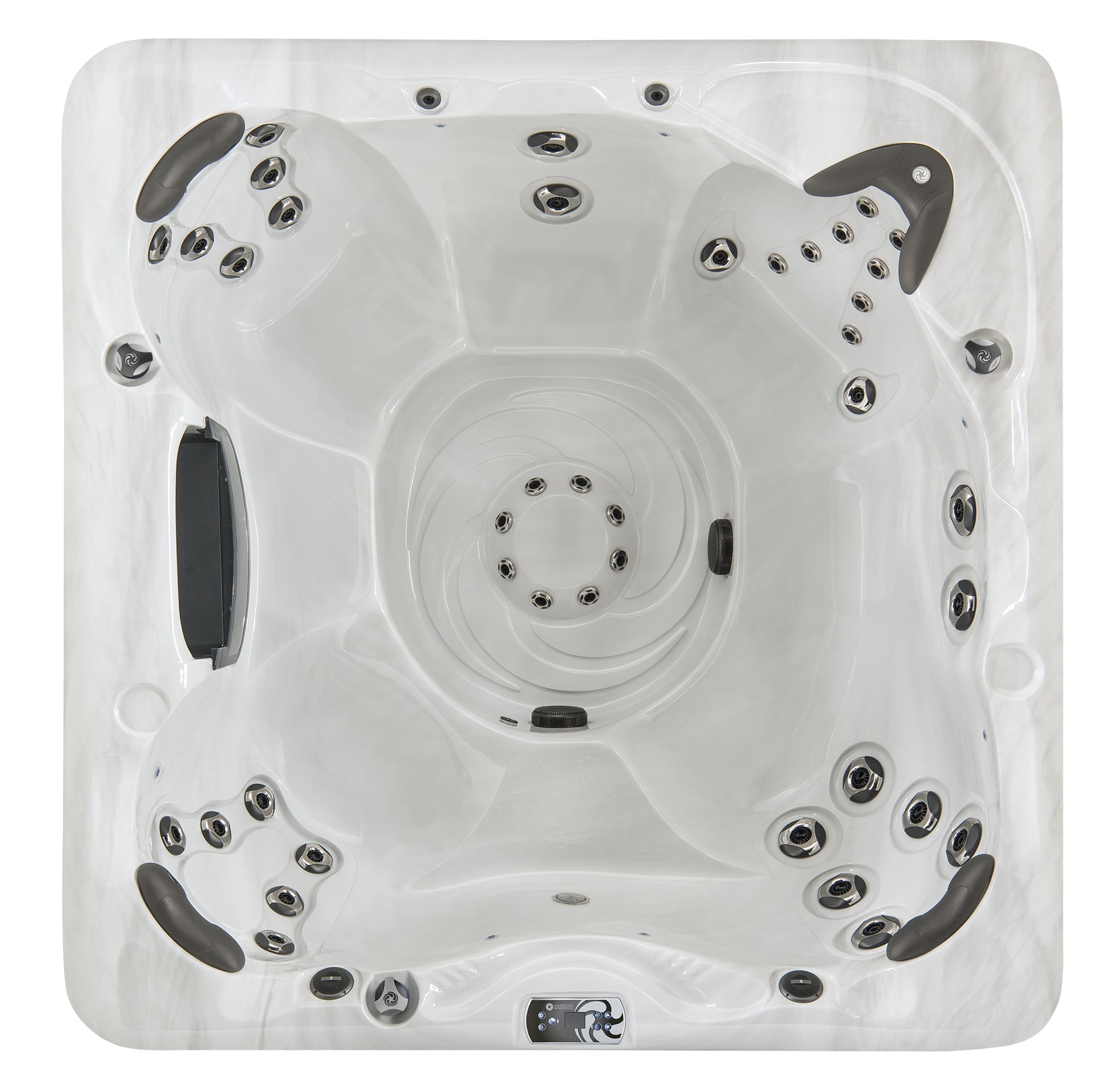 The American Whirlpool® 280 hot tub is the largest of the 200 Series. The roomy design fits up to eight people and the large footwell dome has massage jets for the feet. With the 46 jets and its generous size, this spa is a perfect union of spacious design and massage choices.
Standard 282 Features Include:
46 TheraMAAX® Stainless Steel Jets
2 Aurora Cascade Water Features
Comfort Collar Neck Therapy
Molded Grab Bar
Dynamic LED Lighting
Attribute Set
Seating : Up to 8 People
Insulation System : Northern Exposure System
Lounger : No
Up to 8 People
46 Jets
434 Gallons
92" x 92" x 36"