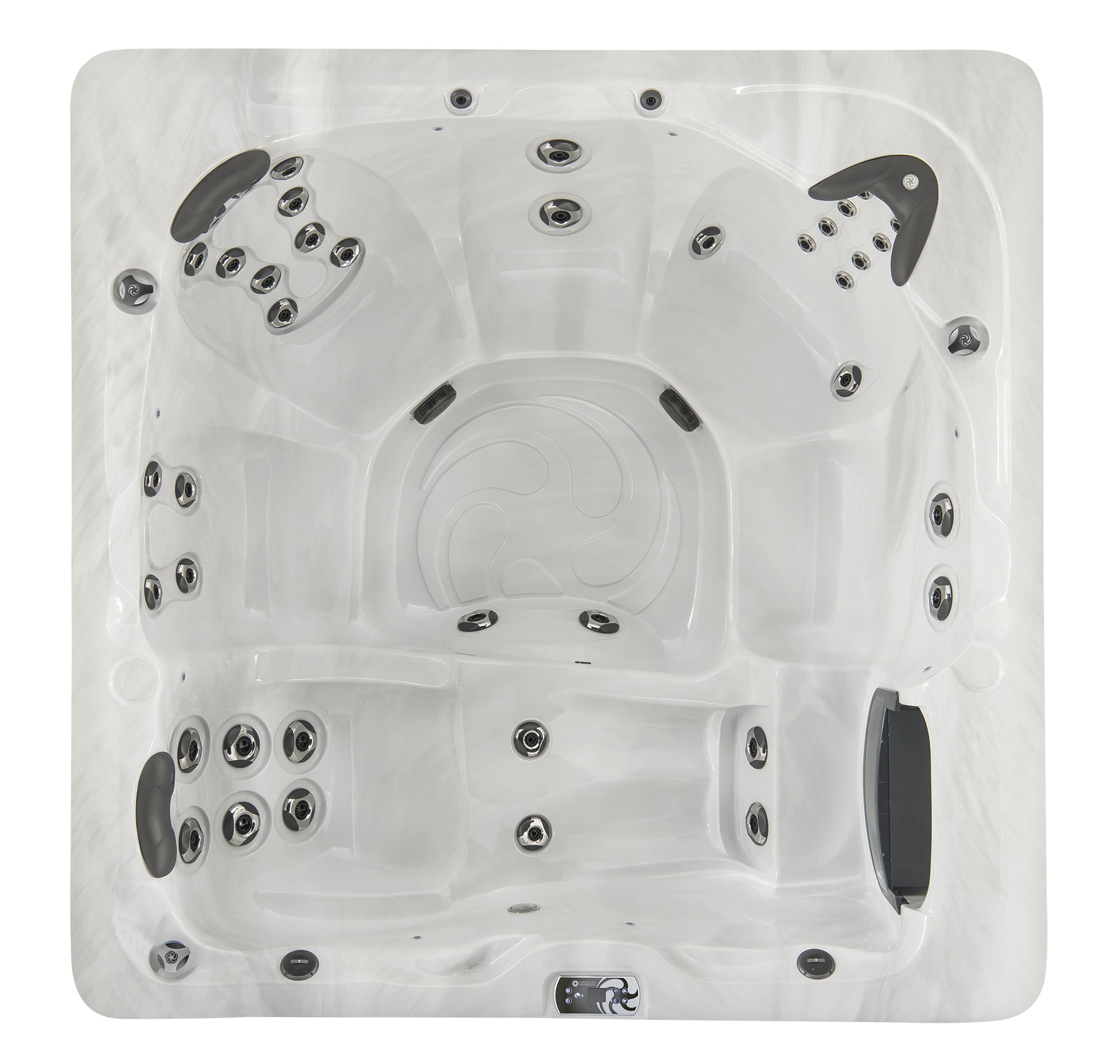 The American Whirlpool® 281 is royalty in the 200 Series. With this spa, you can get massaged from neck to toe. The reclined lounger seat has back, calf and foot massages. One seat has the beloved Comfort Collar Neck Therapy with hip massages while other seats have different variations of massages on the back. The 281 has everything you need to get a full body recovery.
Standard 281 Features Include:
44 TheraMAAX® Stainless Steel Jets
2 Aurora Cascade Water Features
Comfort Collar Neck Therapy
Dynamic LED Lighting
Attribute Set
Seating : Up to 6 People
Insulation System : Northern Exposure System
Lounger : Yes
Up to 6 People
44 Jets
440 Gallons
92" x 92" x 36"