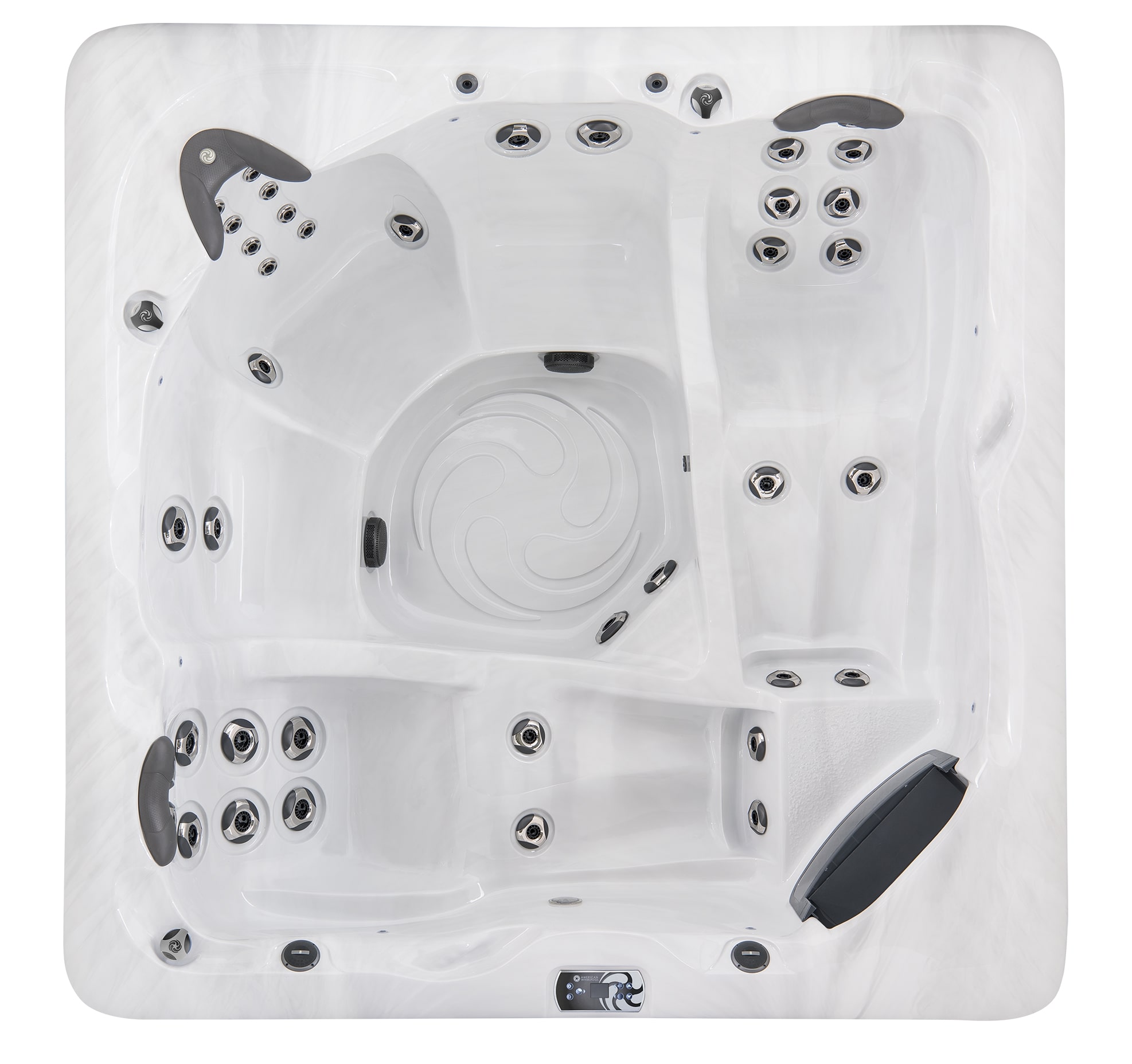 Share the ultimate relaxation with others. The American Whirlpool® 282 offers two loungers that has back, calf and foot massage. Another seat has the hallmark Comfort Collar Neck Therapy that relieves the neck and shoulder muscles. With 44 jets and 2 Cascade Water Features, the 282 is will melt the stress of everyday life away.
Standard 282 Features Include:
44 Stainless Steel Jets
2 Aurora Cascade Water Features
Comfort Collar Neck Therapy
Dynamic LED Lighting
Illuminated Coasters and Spa Control
ABS Sealed Bottom Pan
Attribute Set
Seating : Up to 5 People
Insulation System : Northern Exposure System
Lounger : 2
Up to 5 People
44 Jets
408 Gallons
92" x 92" x 36"