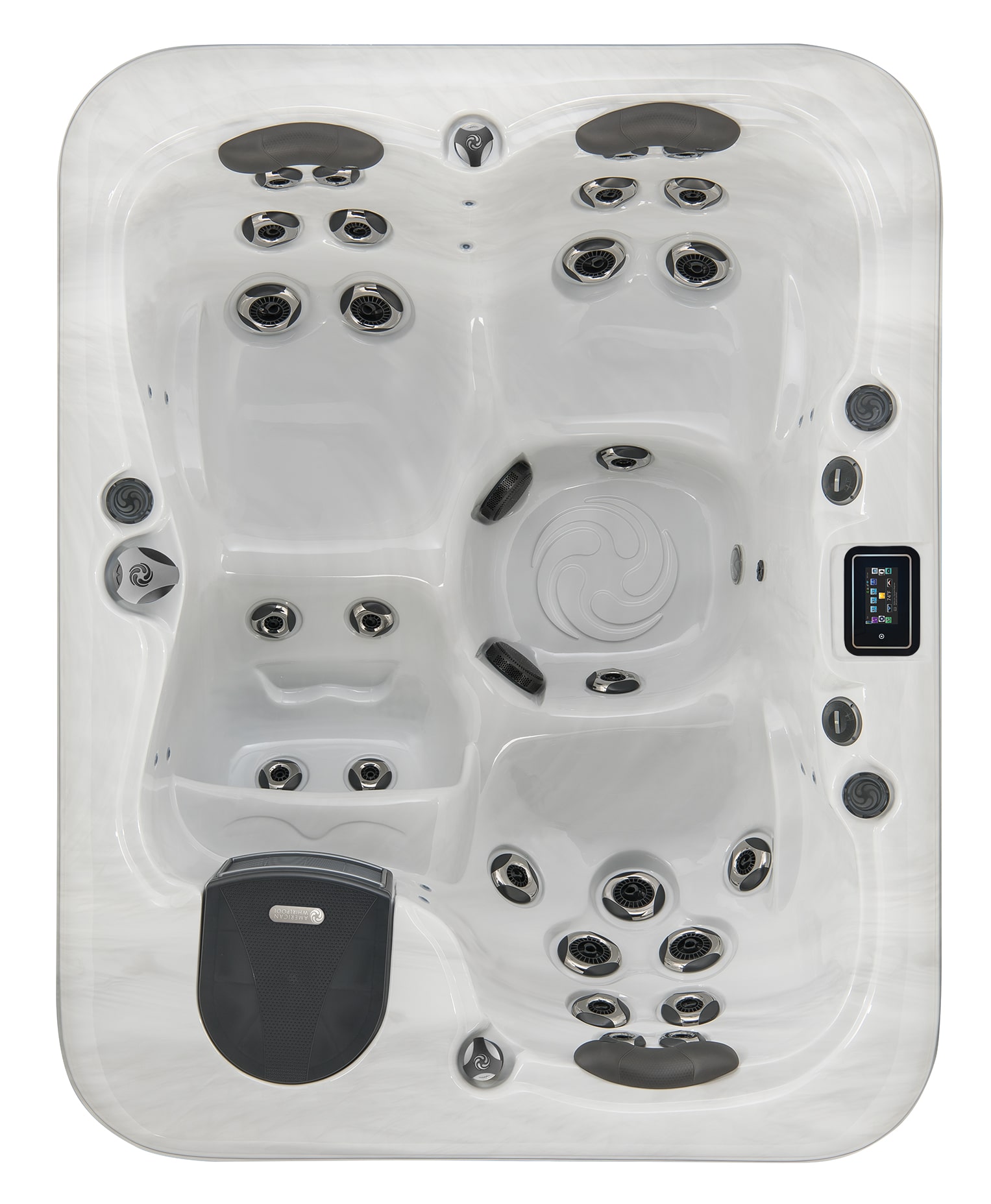 The 451 is the sports car of the 400 series. It comes standard with Performance Seating featuring the exclusive Foot Relief Zone. Fully loaded with all of the creature comforts and controls of our larger 400 series hot tubs.
Standard 451 Features Include:
29 TheraMAAX® Stainless Steel Jets
Performance Seating
Foot Relief Zone
Illuminated Coasters and Spa Control
ABS Sealed Bottom Pan
Attribute Set
Seating : Up to 3 People
Insulation System : Northern Exposure System
Substructure : Steel Frame
Lounger : Yes
Up to 3 People
29 Jets
185 Gallons
64" x 81" x 31"