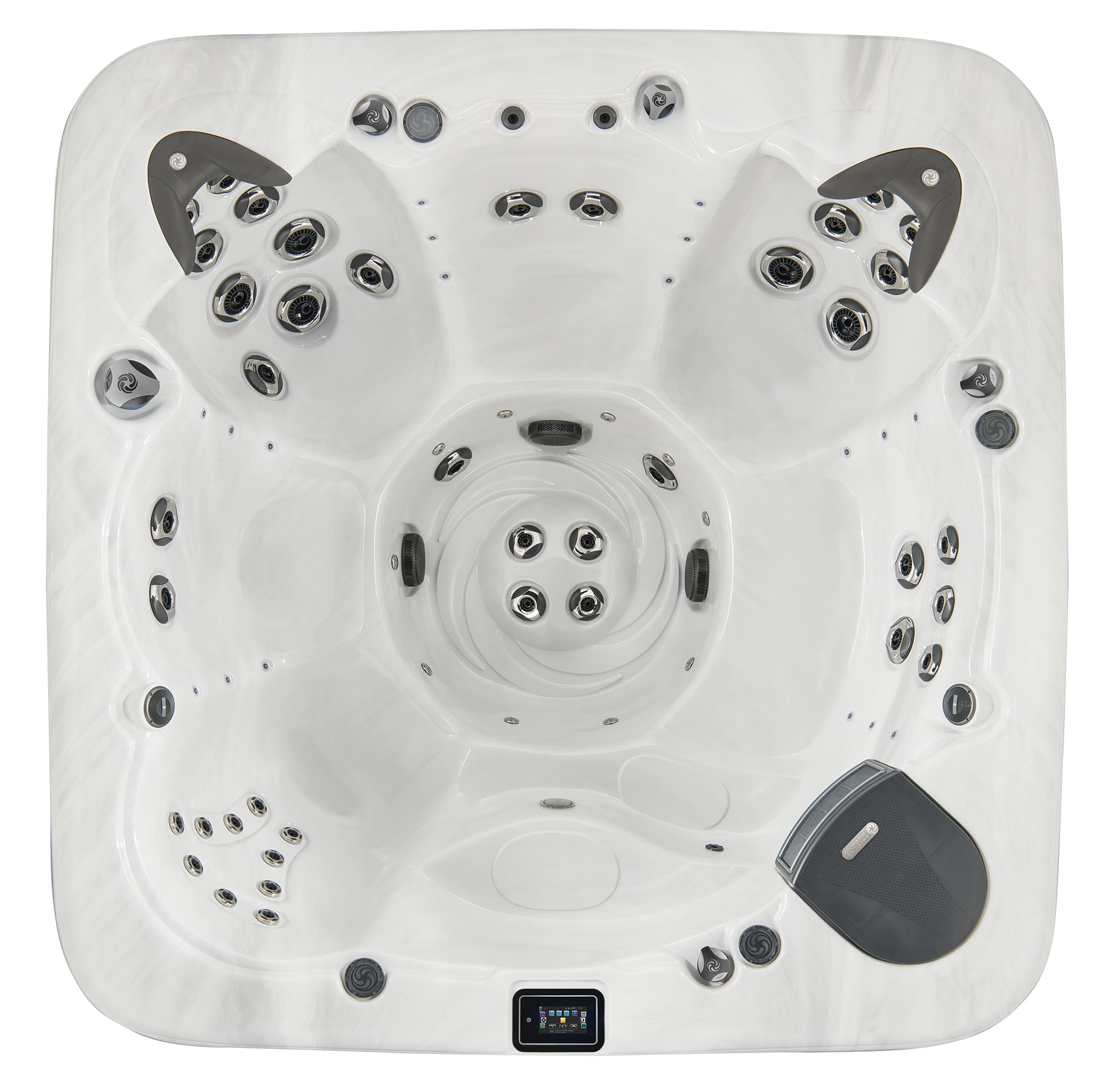 The American Whirlpool® 470 is a great spa for entertaining or for families who want to relax but not necessarily by right on top of each other. The spacious massage jetted footwell will also make it feel like a personal retreat.
Standard 470 Features Include:
48 TheraMAAX® Stainless Steel Jets
2 Aurora Cascade Water Features
Comfort Collar with Zone Therapy® Jets
Illuminate Coasters and Spa Control
ABS Sealed Bottom Pan
Attribute Set
Seating : Up to 6 People
Insulation System : Northern Exposure System
Substructure : Steel Frame
Lounger : No
Up to 6 People
48 Jets
296 Gallons
87" x 87" x 35"