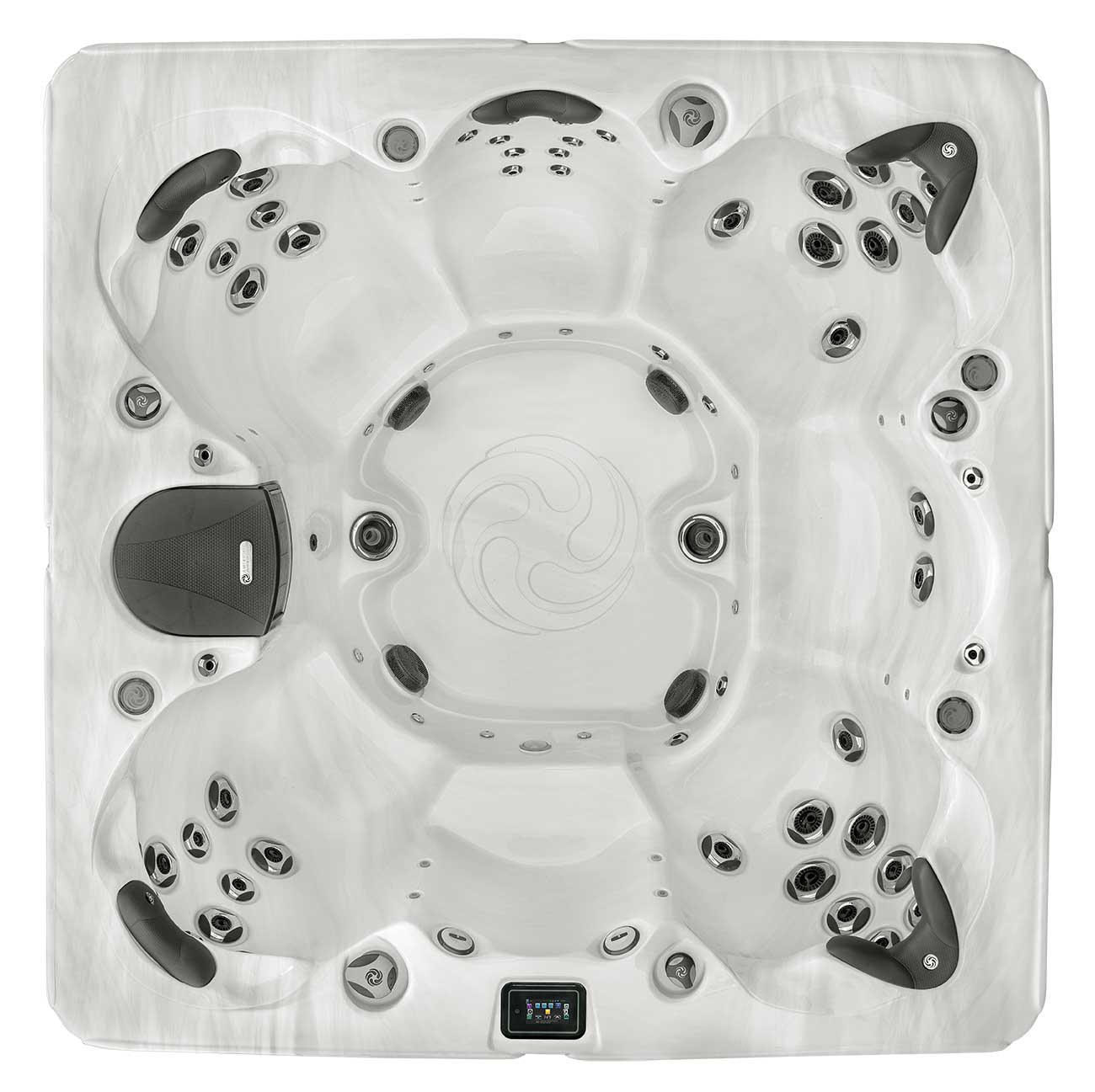 The 880 is a roomy 7 person spa perfect for larger groups or family. It comes with not 1, but 2 corner Comfort Collar® with Zone Therapy® jets so you and your sister don't have to fight over who gets which seat. The foot dome is large enough you won't be playing footsies with her either.
Standard 880 Features Include:
64 TheraMAAX® Stainless Steel Jets
4 Water Features
2 Comfort Collar with Zone Therapy® Jets
Shoulder Relief Zone
Illuminate Coasters and Spa Control
ABS Sealed Bottom Pan
Attribute Set
Seating : Up to 7 People
Insulation System : Northern Exposure System
Substructure : Steel Frame
Lounger : No
Up to 7 People
64 Jets
500 Gallons
92" x 92" x 38"