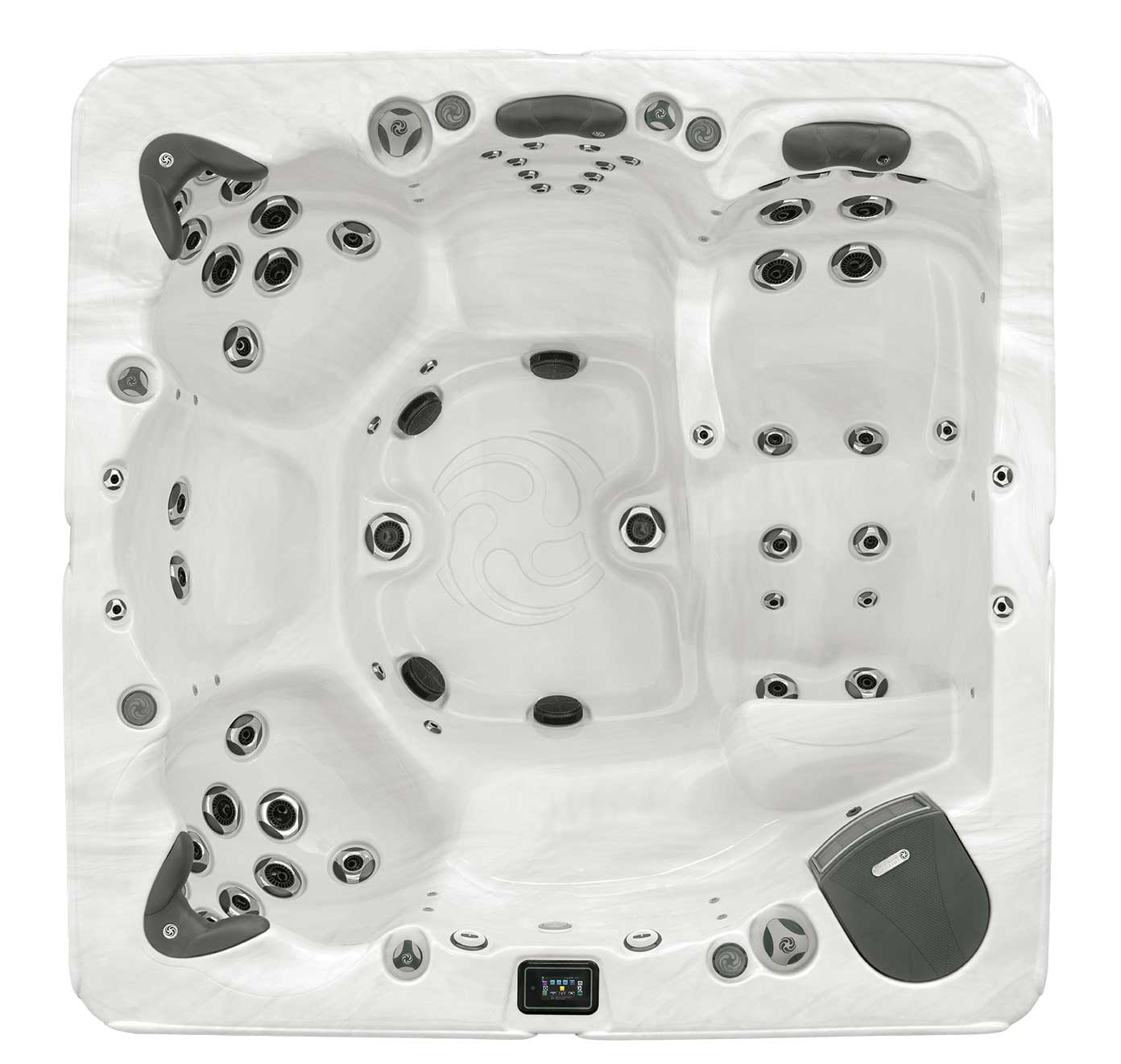 The 881 offers a variety of massage experiences. The two corner seats have Comfort Collar® with Zone Therapy® jets to focus in on the neck, shoulders, hips and back. The lounge seat has jets extending from the neck all the way down the back of the leg. Another bonus are the hand massage jets. The roomy foot dome makes it accessible for foot massages.
Standard 881 Features Include:
64 TheraMAAX® Stainless Steel Jets
4 Water Features
Comfort Collar with Zone Therapy® Jets
Foot Relief Zone
Shoulder Relief Zone
Molded grab Bar
Illuminate Coasters and Spa Control
ABS Sealed Bottom Pan
Attribute Set
Seating : Up to 6 People
Insulation System : Northern Exposure System
Substructure : Steel Frame
Lounger :Yes
Up to 6 People
64 Jets
484 Gallons
92" x 92" x 38"