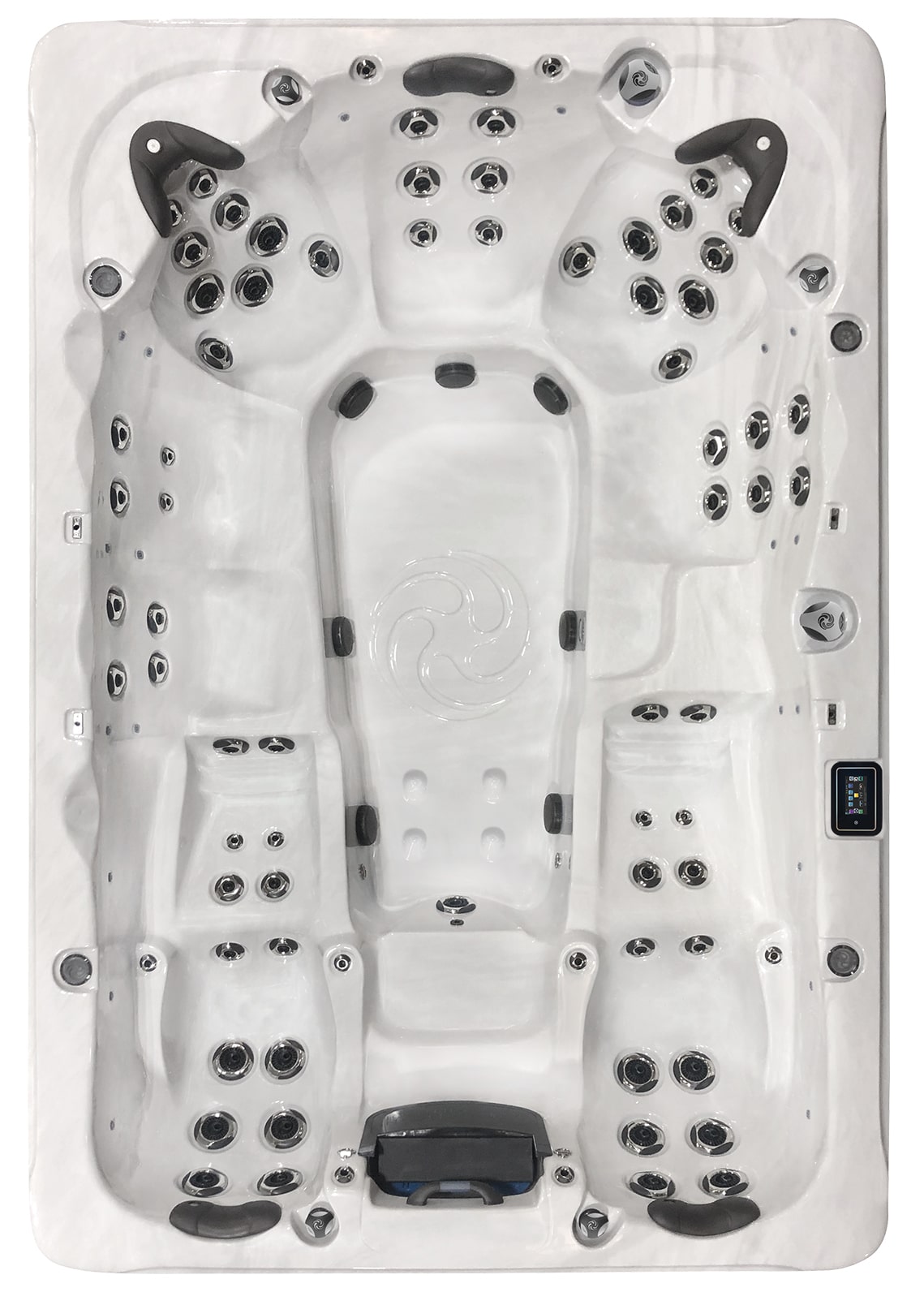 The American Whirlpool® 982 is the perfect cocktail of relaxation, fitness, and entertainment. The 982 is the ideal spa for large families or those who entertain. Even with the 2 loungers, the 982 can fit up to 10 people. With the various hip, hand and neck massage jets, your Uncle will stop by just to "hang out." There's enough space to row or a do workout with exercise bands. (He also mentioned needing to lose the gut). Climbing in and out of the 982 will be a breeze with the molded grab bar and built-in steps. The 982 is the spa that has it all.
Standard 982 Features Include:
62 TheraMAAX® Stainless Steel Jets
4 Water Features
Comfort Collar
Molded grab Bar
Illuminate Coasters and Spa Control
ABS Sealed Bottom Pan
Attribute Set
Seating : Up to 10 People
Insulation System : Northern Exposure System
Substructure : Steel Frame
Lounger : 2
Up to 10 People
79 Jets
714 Gallons
91" x 133" x 38"