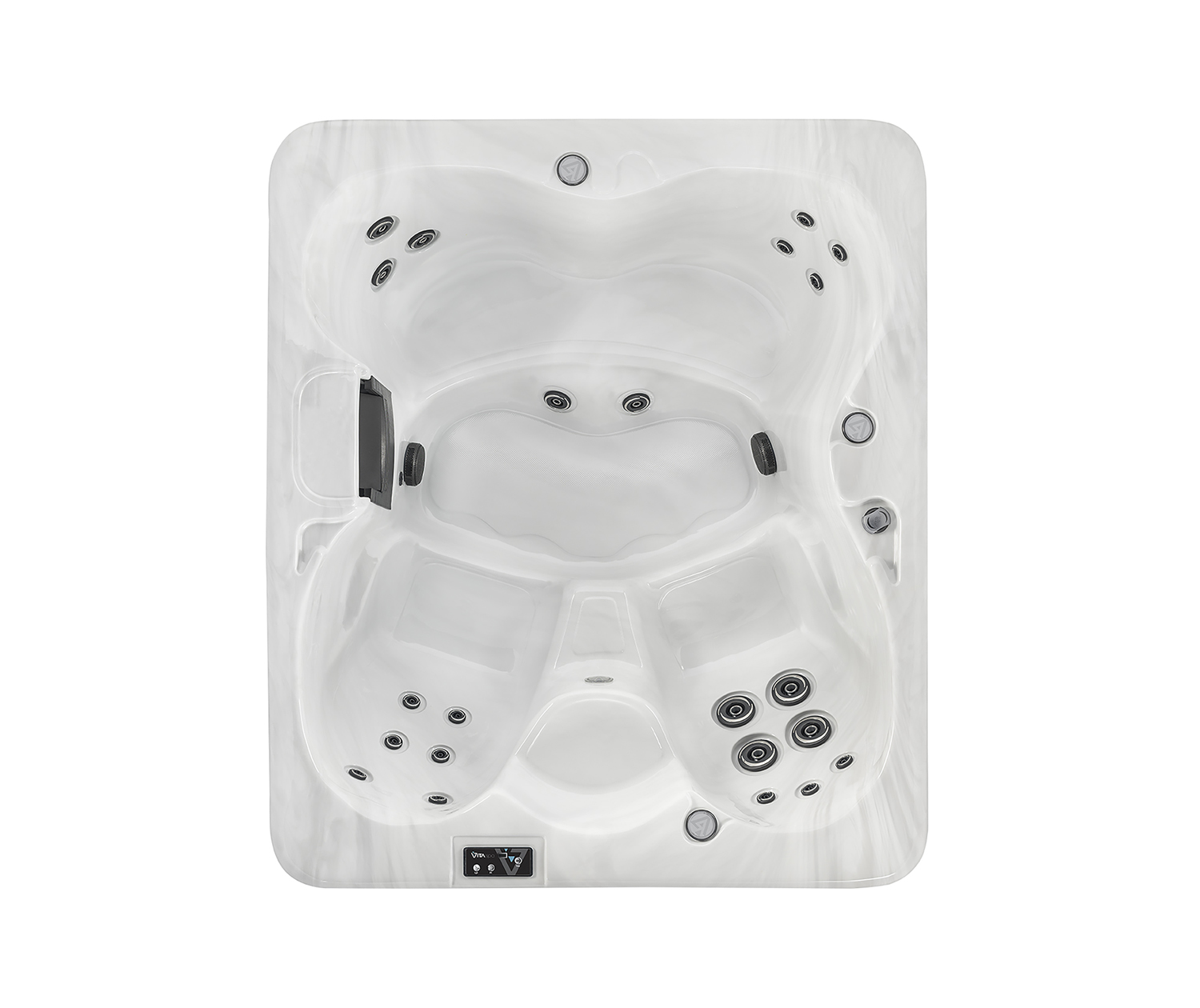 KEY BENEFITS
The Image is one of the most versatile hot tubs that we offer. Though compact in size the Image comfortably seats four. It also has a built-in step and two areas to cool down.
Did we mention that it is convertible from 110 volts to 220 volts? That's right, the Image can be plugged into a standard 20-amp outlet or hardwired to 220 volts for even more energy savings. The conversion can even be done at a later date. Let's say you would like your new Vita Spa in your backyard as soon as possible. But the brother-in-law electrician can't come wire it for you for another month or two. That's no problem. We can set you up with a plug and play Image right away. The brother-in-law can easily convert it before Thanksgiving Dinner.
Standard IMAGE Features Include:
22 Halo Pro-Loc™ Stainless Steel Jets
Seats up to
Aurora Beverage Coaster
Pump 1: 1.5Hp/3.0bHp, 115V, 2Sp
Attribute Set
Insulation System : Northern Exposure System
Substructure : Steel Frame
Up to 4 People
22 Jets
237 Gallons
82" x 69" x 32"