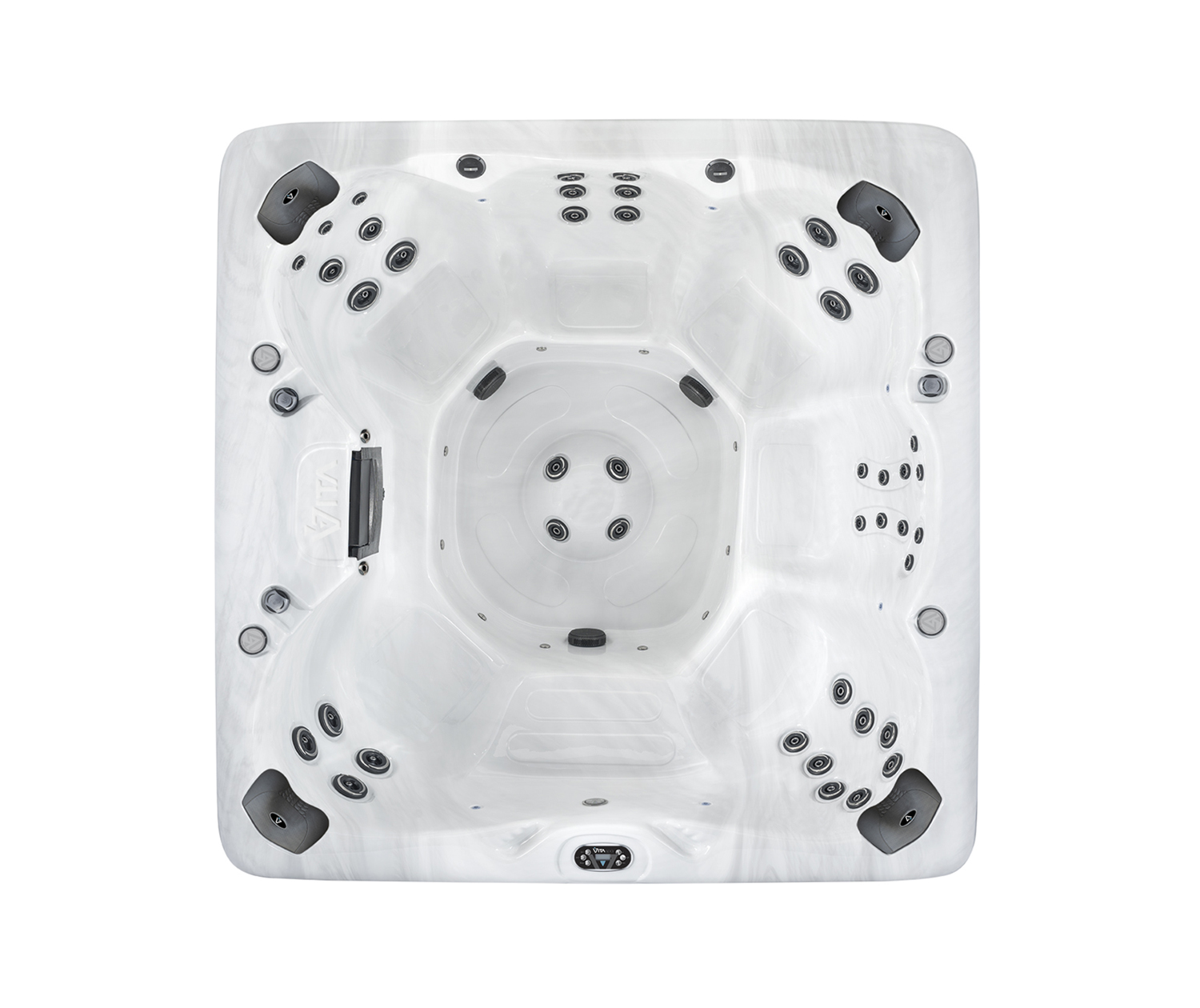 The Luxe is the largest spa from this collection. Wide open seating for up to 7, 43 jets and 2 large motors are just a few of the many features of the Luxe. The roomy footwell has Reflexology-Foot Massage while various therapy for the back can be found in the seats. The Illuminated Coasters makes it easy to see where your drinks are and with the Cascade Water Fountains on, the Luxe will be the focal point of get togethers.
Standard Luxe features include:
43 Halo Pro-Loc™ Stainless Steel Jets
2 Aurora Cascade Water Features
Illuminated Coaster and Spa Control
Pump 1: 2.5Hp/5.0bHp, 240V, 2Sp
Pump 2: 2.5Hp/5.0bHp, 240V, 2Sp
Up to 7 People
43 Jets
463 Gallons
91" x 91" x 38"