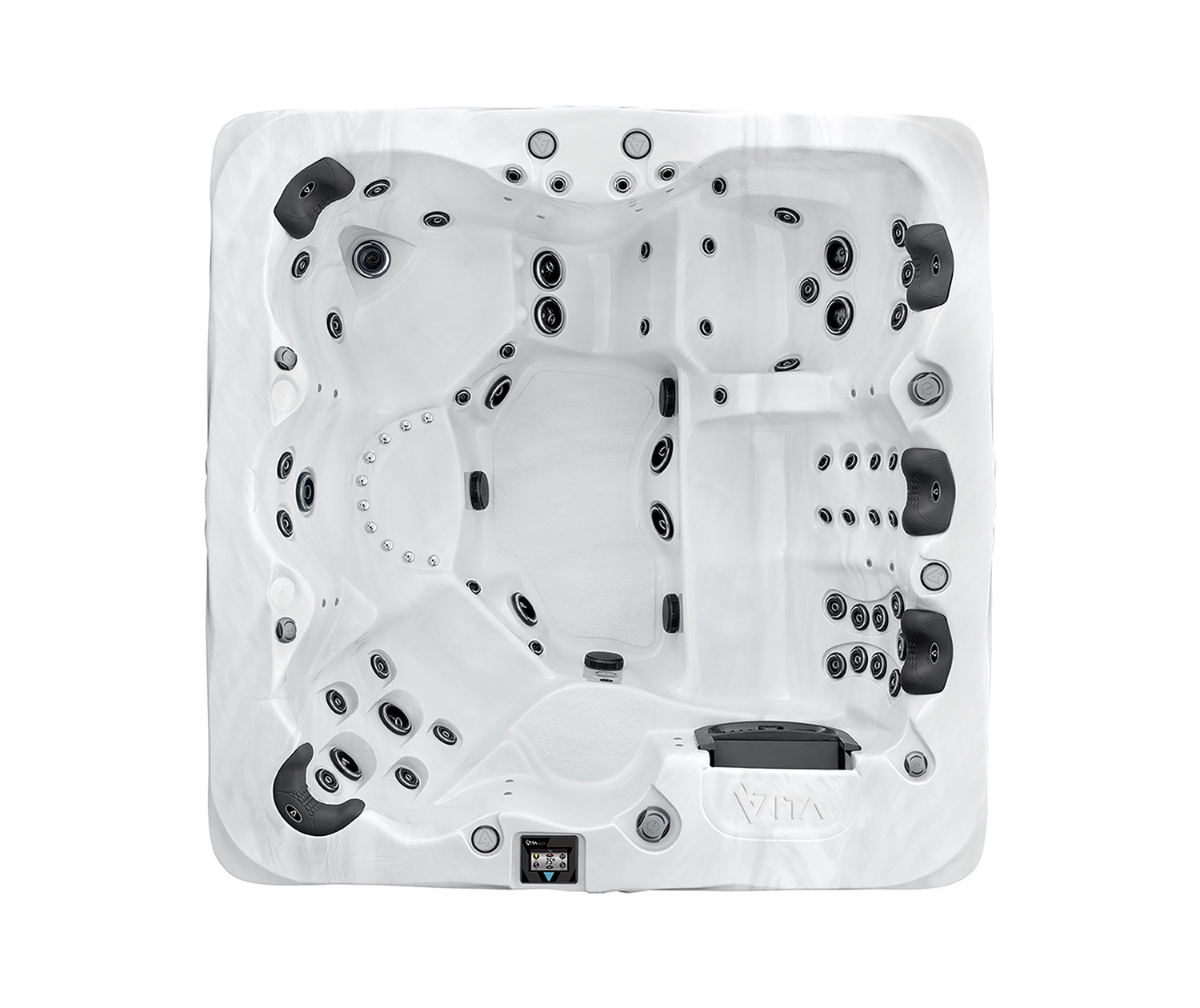 The Cabaret is uniquely designed with everything needed for total relaxation. Most lounger seat takes up one whole side of the spa but not here! The Cabaret lounger seat sits more upright so space is not compromised. The special mold of the effleurage seat melts the tension in the back while the Champagne jet stimulates the soft tissue. The neck jets and and hip jets remedy the aches and pain of everyday life. The 62 jet Mystique is the perfect spa for relaxing and recovering.
Standard Cabaret Features Include:
62 Halo Pro-Loc™ Stainless Steel Jets
Seats up to 7
4 Aurora Cascade Water Features
Illuminated Coaster and Spa Control
Pump 1: 3.0Hp/6.0bHp, 240V, 2Sp
Pump 2: 3.0Hp/6.0bHp, 240V, 2Sp
Pump 3: 3.0Hp/6.0bHp, 240V, 1Sp
Attribute Set
Insulation System : Northern Exposure System
Substructure : Steel Frame
Up to 7 People
62 Jets
430 Gallons
92" x 92" x 38"