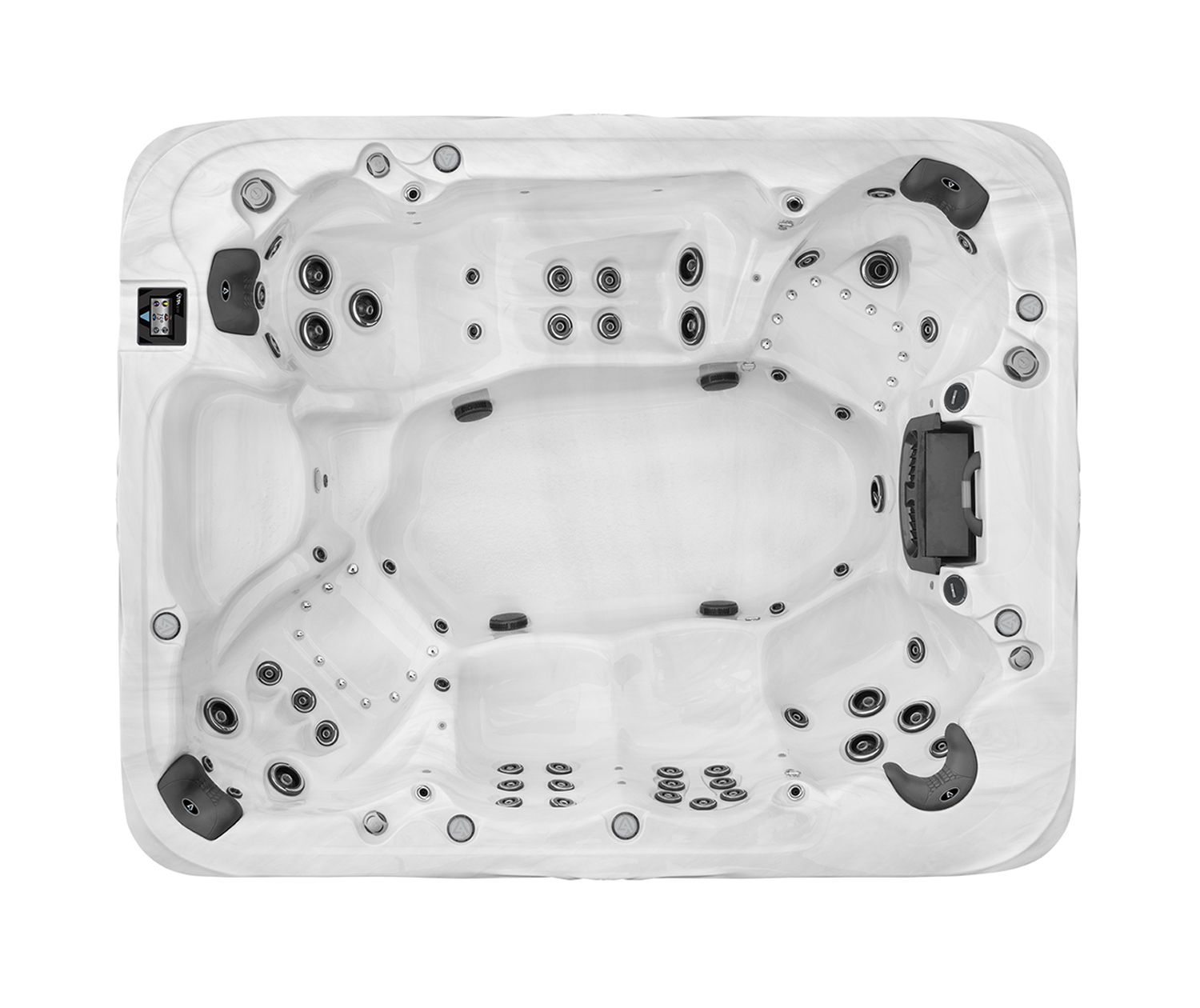 The Mystique is the largest hot tub in our collection. This 57 jet, 3 pumps, 4 Aurora Cascade Waterfall spa is perfect for larger families and therapy. The Mystique can comfortably seat up to 7 people without feeling cramp. Its large footwell makes it easy to stretch out and do stretches. Two seats offer the Champagne Massage that helps stimulate soft tissue and remove toxin buildup while another seat offers neck and shoulder massage. Along with the built-in steps, the Mystique is the perfect spa for therapy.
Standard MYSTIQUE Features Include:
57 Halo Pro-Loc™ Stainless Steel Jets
4 Aurora Cascade Water Features
Illuminated Coaster and Spa Control
Pump 1: 3.0Hp/6.0bHp, 240V, 2Sp
Pump 2: 3.0Hp/6.0bHp, 240V, 2Sp
Pump 3: 3.0Hp/6.0bHp, 240V, 1Sp
Attribute Set
Insulation System : Northern Exposure System
Substructure : Steel Frame
Up to 7 People
57 Jets
517 Gallons
90" x 114" x 38"