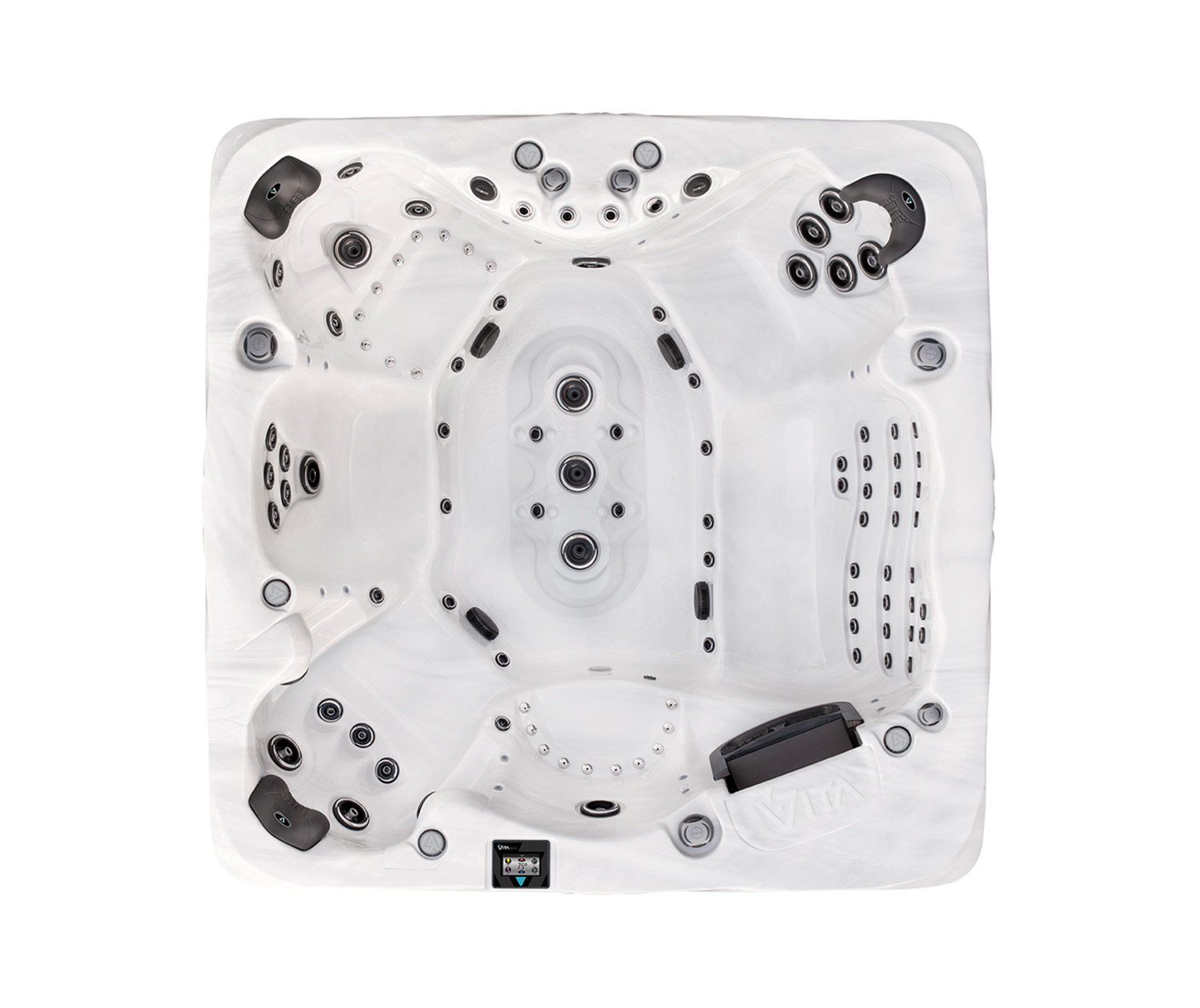 Key Benefits
The Rendezvous is in a category of its own when it comes all of the bells and whistles. With a total of 78 jets and 3 powerful pumps, the Rendezvous has everything you need to recover. Each seat is cleverly designed for specific therapy. The 2 effluerage seat uses direct pressure jets and powerful streams of water to create incredible healing. Remove toxin buildup with the Champagne Air seat. Bench seating for 2 offers a vigorous back massage while the exceptionally large foot Reflexology Dome has purposely placed nodules to get the tension out of your feet while you graze them over the 3 large jet placed in the middle.
Standard RENDEZVOUS Features Include:
61 Halo Pro-Loc™ Stainless Steel Jets
Seats up to 7
Illuminated Contoured Pillow
4 Aurora Cascade Water Feature
Illuminated Coaster and Spa Control
Pump 1: 3.0Hp/6.0bHp, 240V, 2Sp
Pump 2: 3.0Hp/6.0bHp, 240V, 2Sp
Pump 3: 3.0Hp/6.0bHp, 240V, 1Sp
Attribute Set
Insulation System : Northern Exposure System
Substructure : Steel Frame
Up to 7 people
78
441 Gallons
92" x 92" x 38"