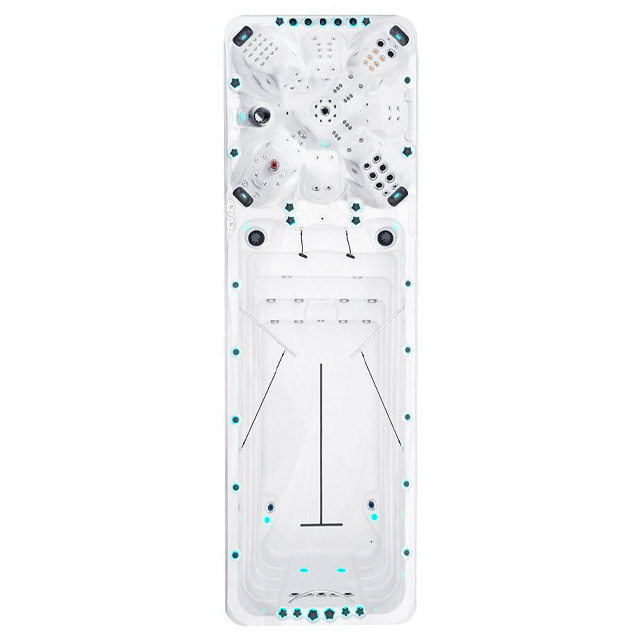 The Performance is the second largest swim spa offered in our collection. It contains both a swim spa and a hot tub. The Dual Zone heating lets you manage the swim spa at a cooler temperature while the hot tub side can be enjoyed at much hotter setting. The swim spa side features our Current Lift Swim Spa Technology and a Rowing Seat. The hot tub side is equipped with 7 seats each offers a full range of massages. Three of the seats include the exclusive Aqua Rolling Massage, Intense Therapy Zone and Therapy Wave Zone. Whether you want to do an intense workout or slip away in relaxation, the Performance is the spa you can do all of that in.
Standard PERFORMANCE Features Include:
70 Total Massage Jets
5 Turbo Swim Jets
2 Floor Swim Jets
7 Spa Seats, 1 Rowing Seat
Waterfall Feature
Aqua Rolling Massage
Soft Air Massage System
StarBrite LED Light System
Aromatherapy System
Up to 8 People
70 Total Jets
3,435 Gallons
279" x 89" x 50"