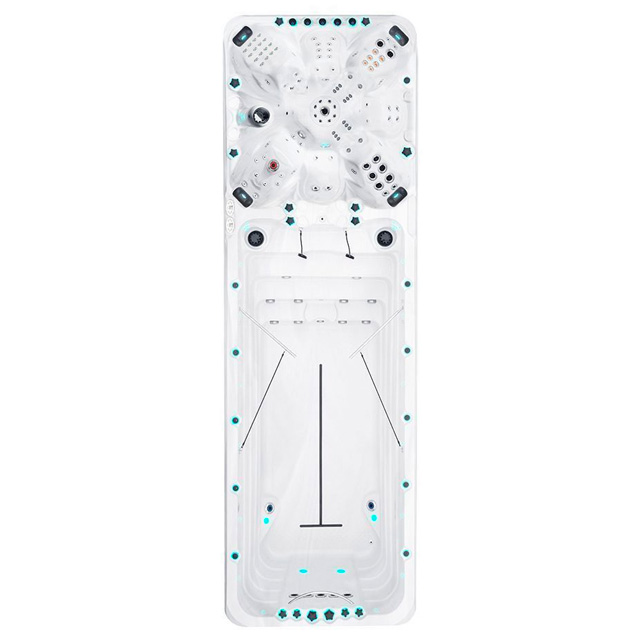 Swim Spas

PERFORMANCE PRO
As the the second largest swim spa offered in our collection, the Performance Pro lives up to its name. Containing both a swim spa and a hot tub, the Dual Zone heating lets you manage the swim spa at a cooler temperature while the hot tub side can be enjoyed at much hotter setting. The swim spa side features a wide swim lane with our Current Lift Swim Spa Technology and a Rowing Seat. The hot tub side is equipped with 7 seats offering a a variety of massages. Three of the seats include the exclusive Aqua Rolling Massage, Intense Therapy Zone and Therapy Wave Zone. Whether you want to workout or lazily enjoy a back massage in the hot tub, the Performance is the spa you can do all of that in.
Standard PERFORMANCE PRO Features Include:
70 Total Massage Jets
5 Turbo Swim Jets
2 Floor Swim Jets
7 Spa Seats, 1 Rowing Seat
Waterfall Feature
Aqua Rolling Massage
Soft Air Massage System
StarBrite LED Light System
Aromatherapy System
Up to 8 People
70 Total Jets
3,963 Gallons
279" x 89" x 60"