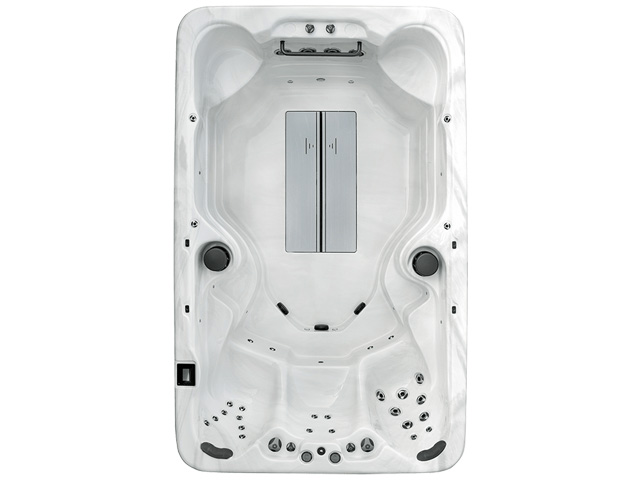 The PowerPool® RF2 is a 12-foot swim spa that fits most backyards. PowerSwim jets and multiple exercise equipment options allow for a complete water fitness experience, including recovery afterwards.
Standard RF2 Features Include:
25 Hydrotherapy Jets
4 Power Swim Jets
4 Aurora Cascade Water Jets
5 Swim Seats
Pump #1: 3.0Hp/6.0bHp 2 Speed
Pump #2: 3.0Hp/6.0bHp 2 Speed
Grab Bar
LED Illuminated Swim Lane
Illuminated Coasters and Spa Control
Attribute Set
Insulation System : Northern Exposure System
Substructure : Steel Frame
Up to 5 People
33 Total Jets
1,127 Gallons
146" x 90" x 50"