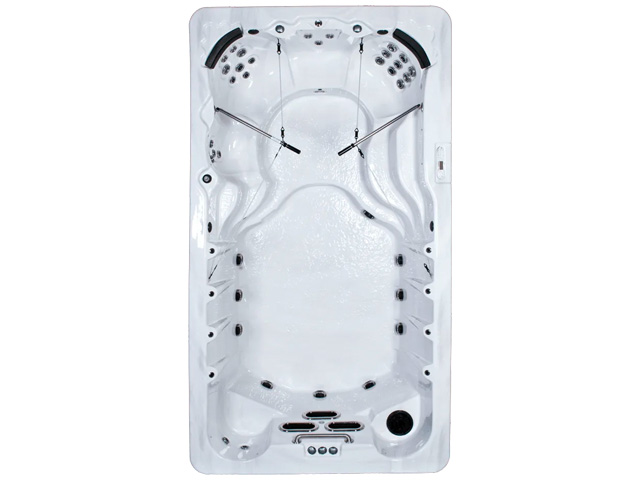 The XL14000 is a 14 foot swim spa that is a hybrid of a swimming pool and a hot tub. With 26 Max Pro Jets all four seats offer back massage while one turns into a rowing seat as another workout option. The River Jet system ensure even water distribution and different levels of difficulty for swimming.
Standard XL14000 Features Include:
26 Max Pro Jets
1 River Jet
8 Watershow Fountain
LED Rainbow Spa Light
4 Seats
Pump #1: 3x12Amp 4.0 Viper + 1×12 Apm 5.0 HP
Pump #2: 3x12Amp 4.0 Viper + 1×11.5 Apm 3.0 HP
Up to 4 People
27 Total Jets
1750 Gallons
168" x 90" x 55"