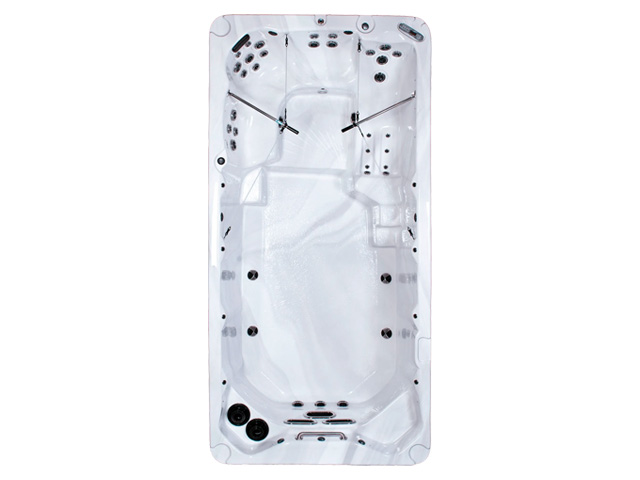 The Four Winds XL16000 has wellness, therapy and fitness rolled all into one swim spa. The popular 16 foot dimension has a space large enough to comfortably swim or have have a small pool party for your kiddos. Depending on how strong of a swimmer you are, you can turn one River Jet on or all 3 River Jets for more water resistance. Teaching your kid how swim? This is also a great option. The four swim seats offers a relaxing place for you to sit while you watch the kids splash around or as therapy after your swim workout after your swim. This swimming pool/heated spa can be used year-round and makes great photos during the winter with snow in the background.
Standard XL16000 Features Include:
29 Max Pro Jets
3 River Jets
8 Watershow Fountains
LED Rainbow Spa Light
4 Seats
Pumps: 3x12Amp 4.0 Viper + 1×12 Apm 5.0 HP
Up to 4 People
29/3 Jets
2000 Gallons
191" x 90 " x 55"